S.C. worker fights off robber wearing gorilla suit

THE ASSOCIATED PRESS
CONWAY — It was far from an inconspicuous robbery attempt.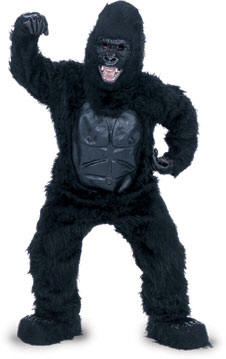 Authorities say someone in a gorilla suit tried to rob a Conway restaurant this week, but the crime was foiled by a worker wielding a meat cleaver.
The Sun News of Myrtle Beach reported that the worker said he was hit over the head late Monday night while taking out the trash. The 21-year-old worker told authorities that he wrestled with the costumed suspect and ran back into the business, but the suspect followed him.
When the robber ran to the cash register, the employee said he picked up the cleaver and hit the suspect in the arm, sending the person running out with the kitchen utensil stuck in the suit.
No money was taken.