When A City-Size Star Becomes A Black Hole's Lunch, The Universe Roils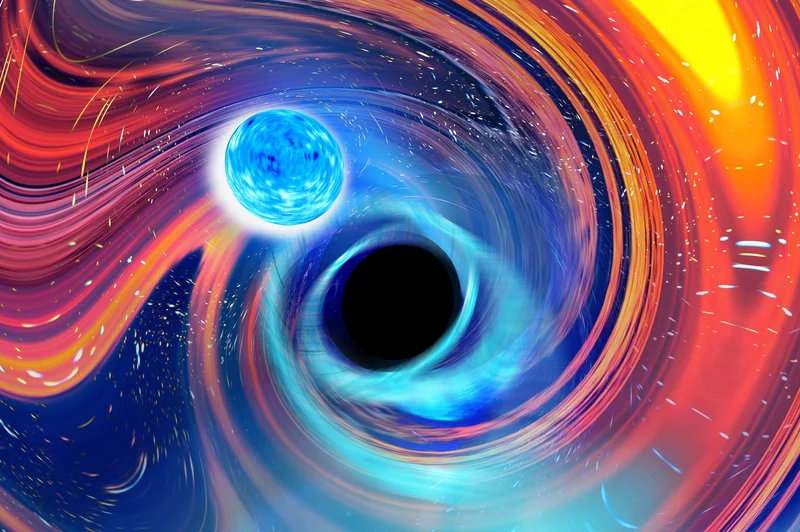 A black hole swallowing a neutron star — a star more massive than our sun but only about the size of a city — has been observed for the first time ever.
Each of these space monsters is among the most extreme and mysterious phenomena in the universe. The new find, described Tuesday in The Astrophysical Journal Letters, shows how the very fabric of the universe gets roiled when the two come together.
Researchers found not just one, but two black holes making snacks of neutron stars. Their noshing happened about 1 billion years ago but was so intense that it shook space-time and sent out ripples that only recently hit the Earth, triggering giant detectors built to sense these waves.