For many Hawaiians, lava flows are a time to honor, reflect
By JENNIFER SINCO KELLEHER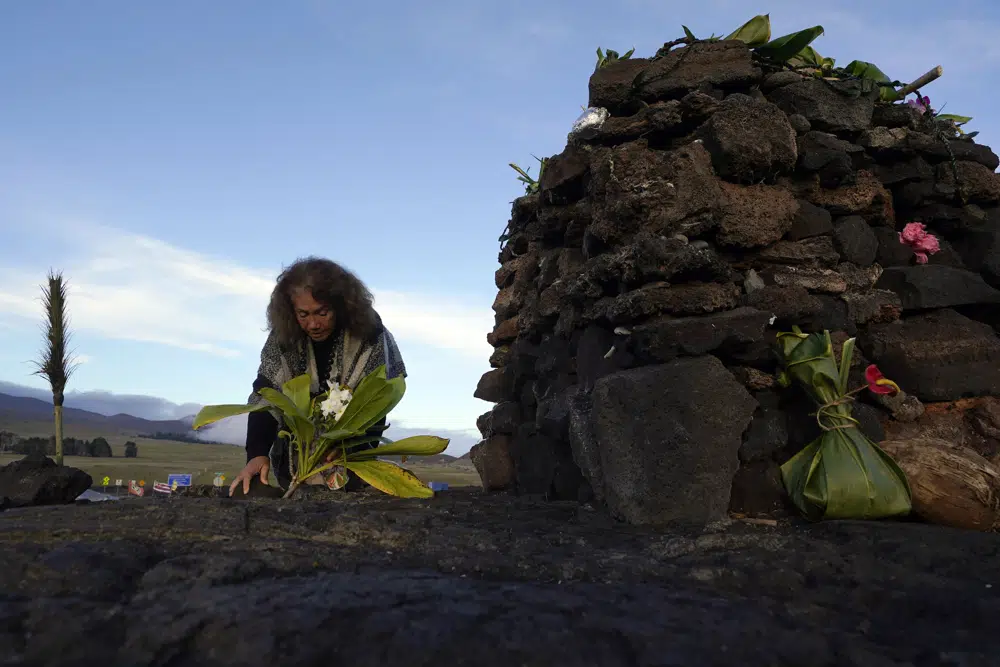 HONOLULU (AP) — When Willette Kalaokahaku Akima-Akau looks out at the the lava flowing from Mauna Loa volcano and makes an offering of gin, tobacco and coins, she will be taking part in a tradition passed down from her grandfather and other Native Hawaiians as a way to honor both the natural and spiritual worlds.
Akima-Akau said she plans to take her grandchildren with her and together they will make their offerings and chant to Pele, the Hawaiian deity of volcanoes and fire, who her grandfather used to pay reverence to as a kupuna, a word that can mean ancestor.
"This is the time for our kupuna, for our people, and for our children to come and witness what is happening as history is being made every day," she said, adding that today's experiences will be added to the next generation's stories, songs, dances and chants.
For many Native Hawaiians, an eruption of a volcano like Mauna Loa has a deep yet very personal cultural significance. For many it can be an opportunity to feel a connection with creation itself through the way lava gives birth to new land, as well as a time to reflect on their own place in the world and the people who came before them.