Luther Burbank, The Maker of Modern Agriculture
BY AMY GLYNN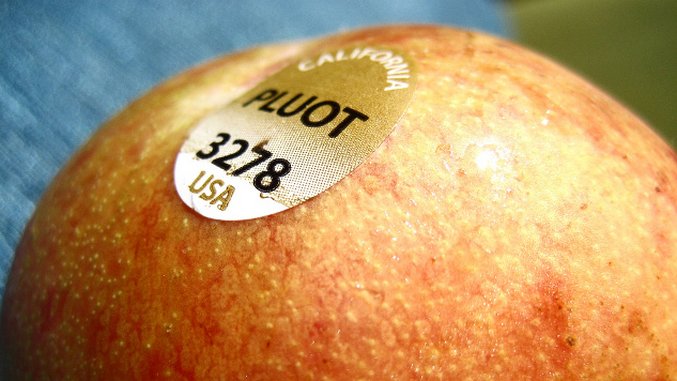 A lot of people, even self-proclaimed foodies, do not know who Luther Burbank was. I find this odd not only because of his legacy, an almost supernaturally prolific career in plant breeding that gave us many of the foods we eat today, but because in his lifetime the man was the horticultural equivalent of a rock star, and counted among his admirers Thomas Edison, Henry Ford, John Muir, and Helen Keller. Burbank was charismatic, brilliant, tireless, and despite an elementary school education, possessed of an almost mystical ability to conjure plant life. Everyone knew who he was.
Burbank was born in Lancaster, Mass., in 1849. He was the 13th of 18 children. After the death of his father he used his inheritance to purchase a few farm acres and went to work on developing a potato that would have a natural resistance to the blight that sparked the catastrophic crop failures in mind-19th century Ireland. The result was the Idaho or Burbank Russet, which is now one of our dominant agricultural crops and the source of practically every French fry you have ever eaten. He moved to northern California, where the growing season was longer, with the money he made selling the rights to the Burbank Russet.
It sold for $150. If that sounds wild to you, don't worry—it did to him, as well. As it turns out, there are serious difficulties with making money as an inventor when your inventions are living, reproducing plants. More on that in a minute.
A lot of scientists will tell you that horticulturalist Luther Burbank was not one. In a way, I think that's probably right—and he might not have minded the exclusion, though it bothered him when people called him a "wizard." (He felt it smacked of "hocus-pocus," which he'd have hastened to note was not his thing either.) A devoted acolyte of Darwin, he happened to be a non-scientist who developed over 800 varieties of plants in a 50-year career. Many of them never went to market, some became unfashionable and faded away, some—like the white blackberry and the spineless prickly pear—were flops. But he's the man you can thank not only for Idaho potatoes, but also for the pluot, most of the plums you've ever eaten (including the ubiquitous Japanese hybrid Santa Rosa), rainbow Swiss chard, red sorrel, and a huge number of apples, pears, peaches and nuts.