Anomalies Deep Inside Earth Are Wreckage of Crashed Alien World, Scientists Propose
The long-lost remnants of the planet Theia are far beneath our feet.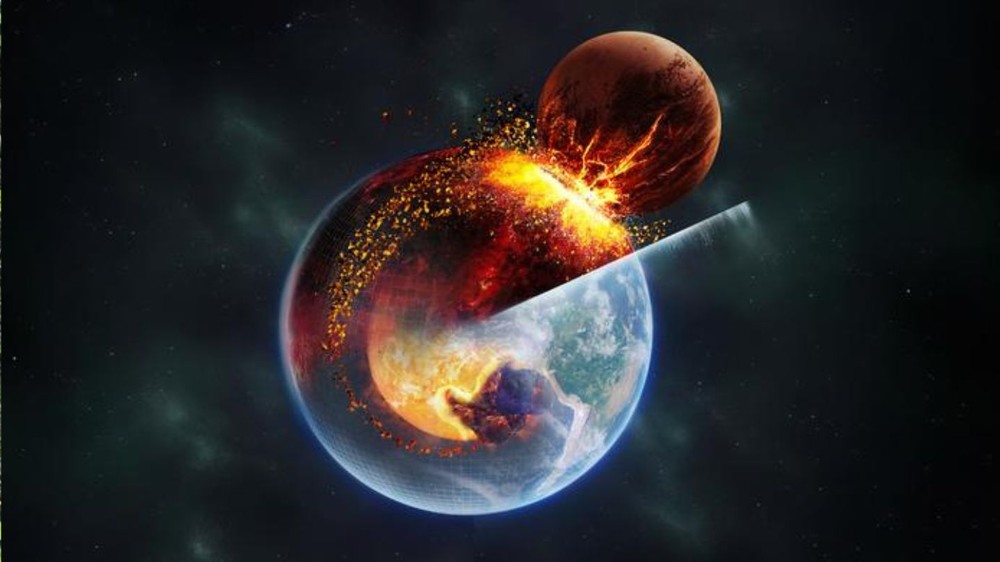 Scientists have proposed that the wreckage of a long-lost alien world is buried about 1,800 miles under our feet, reports a new study. This mind-boggling hypothesis suggests that strange anomalies in Earth's interior may be relics of a world that smashed into our planet some 4.5 billion years ago, and that similar ancient remnants may lurk inside other celestial bodies.
The infant solar system was much wilder and more tumultuous than it is today, with lots of crashes between small embryonic worlds called protoplanets. Scientists have long suspected that an ancient protoplanet known as Theia, which could have been as large as Mars, hurtled into Earth in this period. This catastrophic collision ejected debris from Theia and Earth into space, where it eventually coalesced into the Moon, so the theory goes.