The Long, Strange, Beautiful Road to 'Killers of the Flower Moon'
My father-in-law and my late husband, both accomplished actors, wished for a time when Hollywood would make movies about real Native Americans. Now my daughter is living it.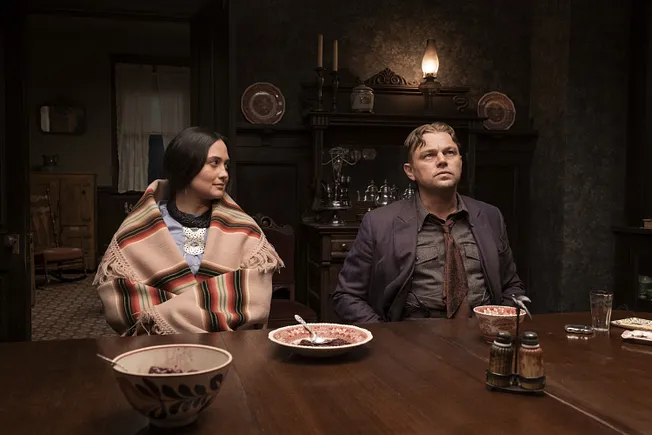 It's 1985, and I am 24—a few years removed from smoking cigarettes in front of the Baskin-Robbins in Brooklyn Heights.
I'm in Georgetown, South Carolina, and I jump off the back of the production van and directly into the path of two men wearing Wrangler jeans and cowboy boots. I recognize the older one, his silver hair braided with red ribbon, as the actor Will Sampson, who played Chief Bromden in One Flew Over the Cuckoo's Nest. He is with his son Tim, with whom I will fall in love.
We are filming a PBS miniseries, Roanoak, and Will again plays the role of chief. At six feet, seven inches, he is a commanding presence.
Before becoming an actor, Will, a full-blood Muscogee, or Creek, had been a rodeo rider, a lineman, and an artist. The Cuckoo's Nest producers had heard about a "big Indian" and tracked him down. After a few days on set of hurry-up-and-wait, Will had gotten back in his pickup and driven away—fuck this noise. But he'd been cajoled back and made history. (The movie remains one of only three to have won the Big Five Academy Awards, including Best Picture and Best Screenplay.)