Fright Krewe Exclusive Clip Presents the Gateway Horrors of Growing Pains
Eli Roth's latest horror project is an animated Peacock and Hulu series for kids arriving October 2.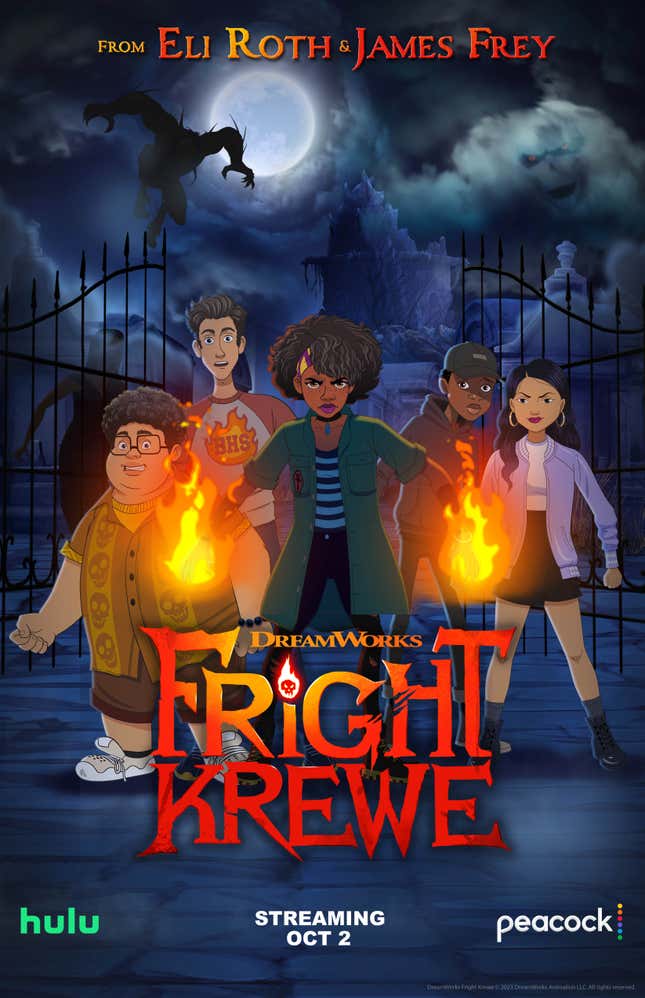 A group of kids join forces to uncover the lore of New Orleans through spooky supernatural adventures in Eli Roth's Fright Crewe.
Each generation has a team of young heroes rise up to take on the threat of evil in its many forms: the Scooby-Doo Mystery Machine meddling kids, the Buffy the Vampire Slayer gang (also called the Scoobies), and now the Fright Crewe. Coming October 2 on Peacock and Hulu, Roth's latest horror series follows a group of youths in haunted New Orleans who uncover an ancient prophecy and are tasked by a voodoo queen to save their city from the biggest demonic threat it's faced in almost two centuries.
The show, created by Roth and James Frey, has Jurassic World: Camp Cretaceous' Joanna Lewis and Kristine Songco as showrunners; it will run for 10 episodes of monster fun exploring the mythology and lore of New Orleans. The cast of kids includes Sydney Mikayla as Soleil, Tim Johnson Jr. as Maybe, Grace Lu as Missy, Chester Rushing as Stanley, Terrence Little Gardenhigh as Pat, and Jacques Colimon as Belial.