Revisiting My Rastafari Childhood
Babylon was everything forbidden, and looming all around us—and my father tried to protect us from it at all costs.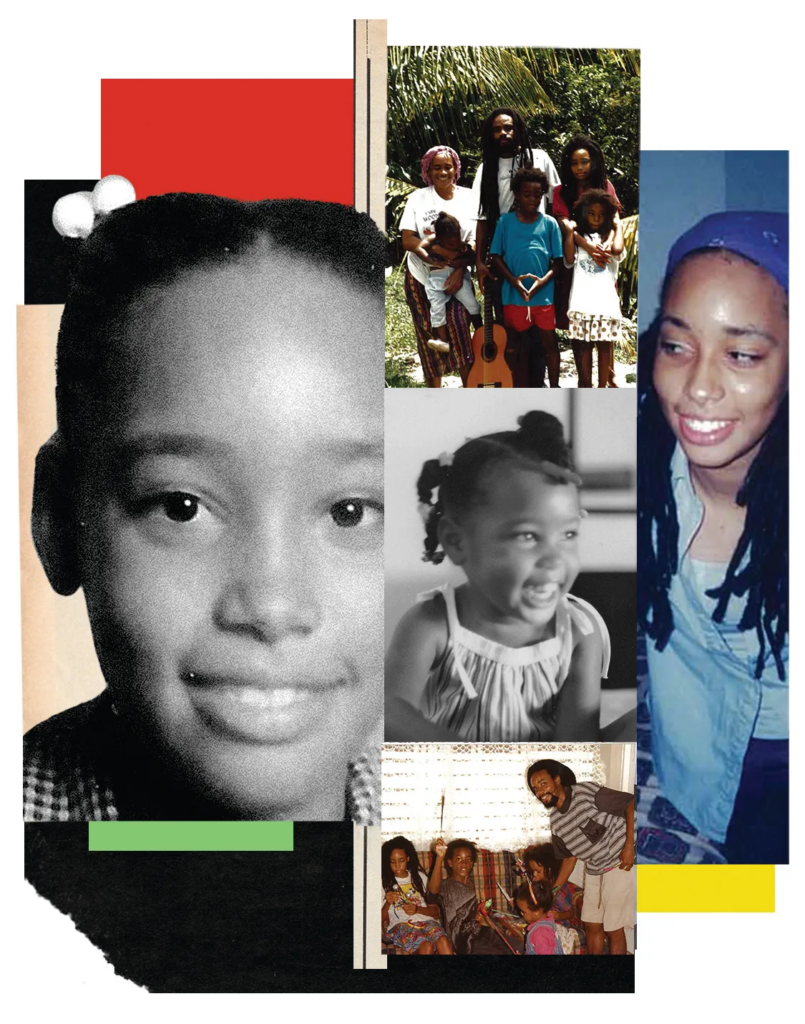 The first time I left Jamaica, I was seventeen. I'd graduated from high school two years before, and while trying to get myself to college I'd been scouted as a model. And so I found myself at the Wilhelmina Models office in Miami, surrounded by South Beach's finest glass windows with all my glass hopes, face to face with a famous one-named model who was now in her sixties. When her gaze halted at my dreadlocks, I shouldn't have been surprised at what came next.
"Can you cut the dreads?" she asked, as she flipped through my portfolio, her soft accent blunting the impact of the words.
Back home in Kingston, hair stylists would leave my dreadlocks untouched, tied up in a ponytail with my good black ribbon, deciding that the problem of my hair was insolvable.
"Sorry," I said. "My father won't allow me."
She glanced over at the agent who had brought me in.
"It's her religion," he explained. "Her father is Rastafarian. Very strict."
The road between my father and me was woven in my hair, long spools of dreadlocks tethering me to him, across time, across space. Everywhere I went, I wore his mark, a sign to the bredren in his Rastafari circle that he had his house under control. Once, when I was feeling brave, I had asked my father why he chose Rastafari for himself, for us. "I and I don't choose Rasta," he told me, using the plural "I" because Jah's spirit is always with a Rasta bredren. "I and I was born Rasta." I turned his reply over in my mouth like a coin.