Hawaii has the longest lava tube in the world. It's in this guy's backyard.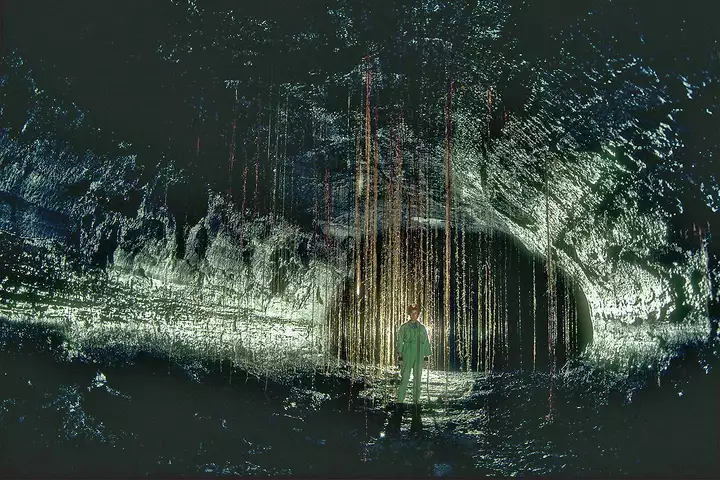 A world of caves exists beneath Hawaii's surface that's still relatively unknown. It's been estimated that the islands are home to more than 800 caves. Some are big, some are small, some are underwater, and others are expansive networks of open lava tubes beneath volcanoes — but only a few are accessible to the public.
Of all the islands, the Big Island of Hawaii is the most renowned for its caves, such as Nahuku and Kaumana. But the most distinguished is on the east side of the island in the district of Puna, where Kazumura Cave can be found.
Kazumura Cave is the longest lava cave in the world. More than 40 miles long, it descends the east side of the Kilauea volcano to a depth of 3,614 feet. Lava once flowed through this ancient tube system that was active during the Ailaau eruption in the 15th century. Its name, Kazumura, comes from 1966 when one of its entrances (possibly owned by the Kazumuras) was designated as a fallout shelter.