The 'It' Restaurant Order This Summer? A Hot Dog
Chefs around the country are going large with the garnishes. Eat up this guide to America's most extravagant and irresistible hot dogs, with recipes to recreate them at home this July 4th weekend.
By Pervaiz Shallwani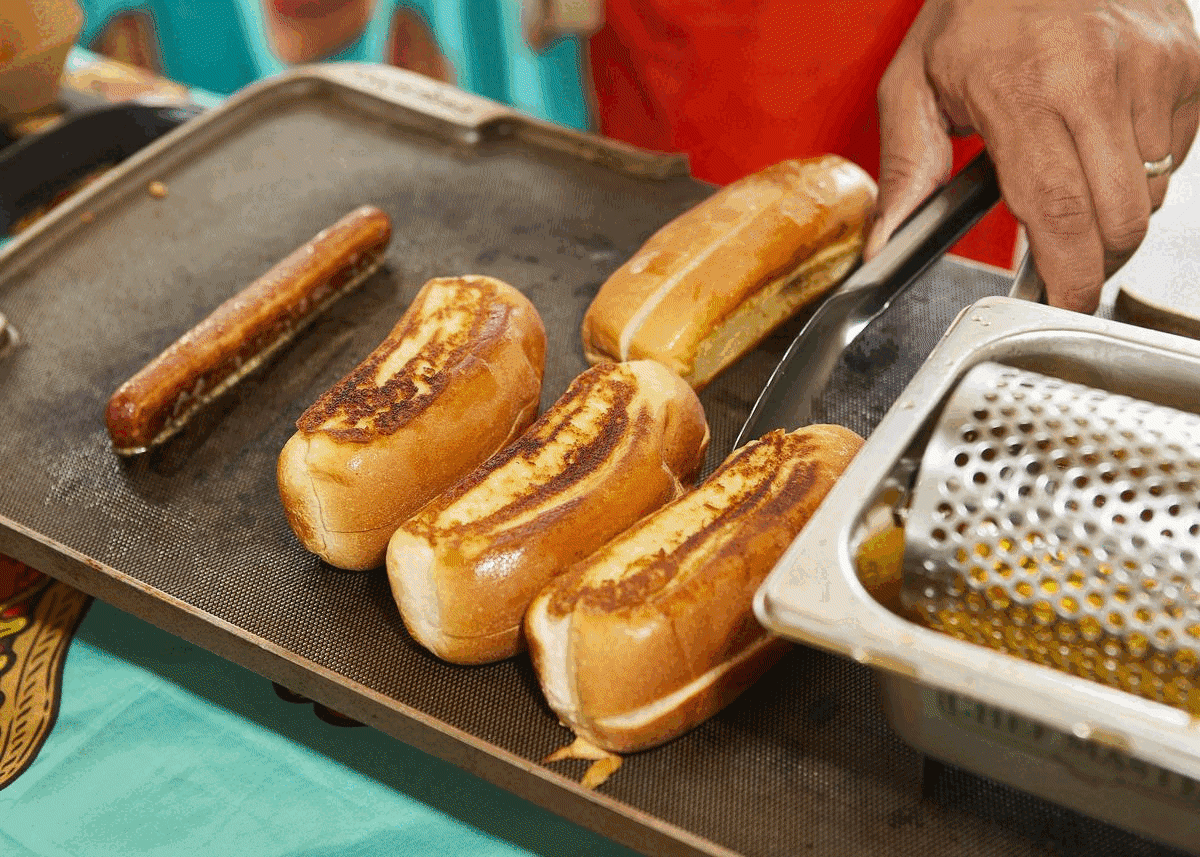 FEW DISHES are more recognizably Filipino than sisig, a sizzling platter of minced pig parts tossed in garlic, citrus and chiles. And perhaps no food is more manifestly American than the hot dog, a vehicle for endless interpretation. 
So when chef Chance Anies set out to expand the menu at Tabachoy, his Philadelphia restaurant showcasing the Filipino-American food of his childhood, he hit upon the Sisig Dog, built to satisfy all his customers. "Filipinos know sisig, locals know hot dogs," Anies said. He sourced Martin brand hot dogs, an American-made version of the style of frank popular in the Philippines. "They are bright red," Anies said. "The color is artificial, but I felt like if we're doing a Filipino hot dog, we need a Filipino hot dog."
The result is a multiple-napkin, meat-on-meat beast: a blistered crimson dog in a toasted bun, slathered in curry mayo and topped with rich pork-belly sisig, a pickled carrot and green-papaya salad, with a final scattering of fried shallots and chopped scallions.
While that might sound a little over-the-top, it's certainly not the most extravagant dog on offer these days. Consider the $29 version at the fine-dining restaurant Mischa, in Manhattan—or, for sheer audaciousness, the Slider Dog brought to Cleveland's Progressive Field by local bar and restaurant Happy Dog, which comes loaded with Froot Loops, pimento mac and cheese, and bacon.