Bret Easton Ellis's Great Defense of Gen X
'The Shards' parachutes us back into the world before teenagers became so sensitive. 'We were very, very free to explore things that might hurt us, potentially might damage us.'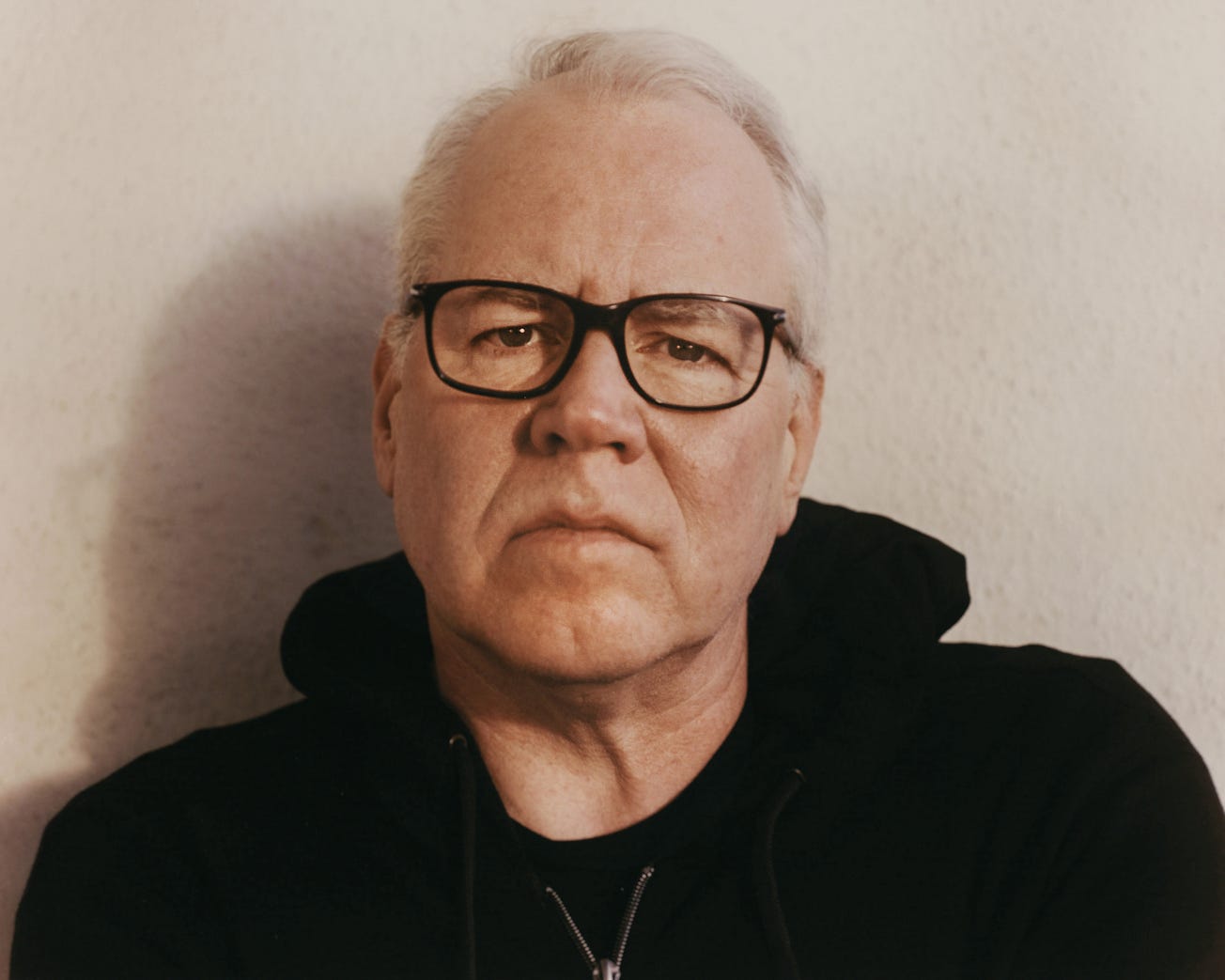 You can see the Century Towers—the site of the harrowing climax of The Shards, Bret Easton Ellis's new novel—from Ellis's 11th-story condo in West Hollywood. It was designed by I.M. Pei in 1964, and for many years it epitomized mid-century-modern chic, and the juxtaposition Ellis paints in his novel—blood splattered against sleek white walls, chaos enveloping order—feels anticipatory. The crack-up on our horizon.
When I asked him, over dinner at Matú in Beverly Hills, whether the crack-up had already happened, whether it was all over, or whether there was any cause for hope (in America, the West, the human species), he laughed and said, "I never feel optimistic about the future. I don't even think about it any more. I just read novels. I answer my emails. I keep The Food Network on."
It had been almost 13 years since Ellis, the author of Less Than Zero and American Psycho, had published a novel when, in April 2020, he was sitting at his laptop in the condo and The Shards just "announced itself," he told me.
He had been trying to write it since he was 17. But every time he tried he failed. It wasn't until 2020 that he realized "the key to unlocking it after all these years was that it needed an older voice, that it was, in fact, a memory."
[ click to continue reading at The Free Press ]