Culver's Curderburger Offers An Absurdist Glance Into An Untapped Meat Substitute: Cheese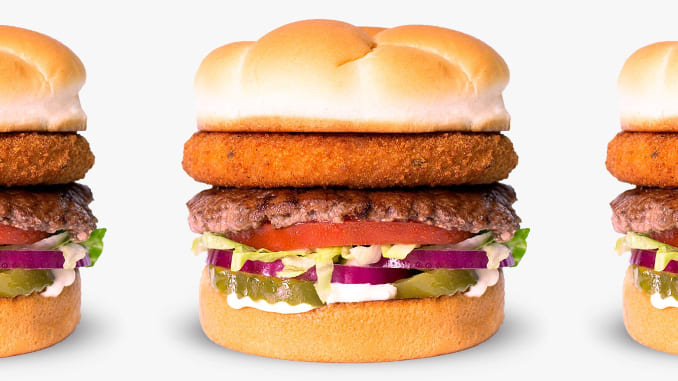 Culver's (in)famous Butterburger might be the best fast food burger out there. After all, its roots lie smack-dab in the middle of Wisconsin's Burger Belt, a strip of burger goodness that runs between its two biggest cities, Milwaukee and Madison. The stretch of I-94 that runs between Wisconsin's political and cultural capitals has given birth to some truly spectacular burgers. Local hits like Kopp's, the Village Bar and Bubba's all sit just off the well-worn interstate, but Culver's is undoubtedly the Belt's crowning achievement.
Bringing a buttery 'Sconnie postcard to every town it graces, a trip to Culver's is like a trip to the Burger Belt. Solid burgers aside, its menu offers a few tasty treats that can be tricky to come by outside of the Dairy State, including cheese curds and frozen custard. None of this is necessarily anything new. After all, Culver's has been around for a while now, and curds and custards have been beloved treats in my neck of the woods for decades.