KGO host talks about Bay Area radio station's abrupt signoff
by Amy Graff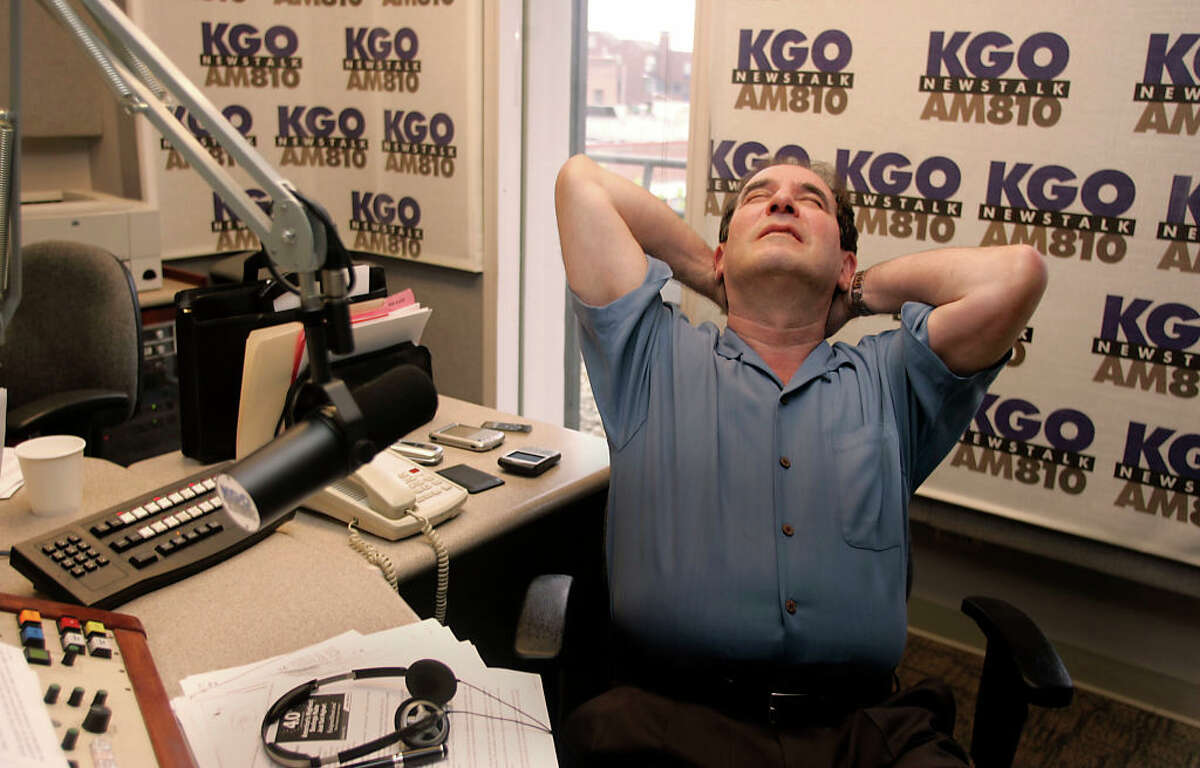 In this 2005 file photo, KGO radio personality Ronn Owens takes a five-minute break during the three-hour show on Oct. 24, 2005, in San Francisco. Liz Hafalia/The San Francisco Chronicle via Getty Images
American broadcasting company Cumulus Media abruptly announced Thursday during a morning talk show that it's ending the KGO (810 AM) news-talk format as listeners know it, and company officials told SFGATE in an email that it will be revealing a new brand on the channel on Monday. 
"The Mark Thompson Show," which aired Monday through Friday 10 a.m. to noon, was interrupted just after 10 a.m. with a pretaped announcement about the format change.
KGO talk show host Mark Thompson said he was told just before going on air that the format was changing and his show was being canceled along with all the other regular programming.