First-ever Colorado River water shortage is now almost certain, new projections show
By Pedram Javaheri and Drew Kann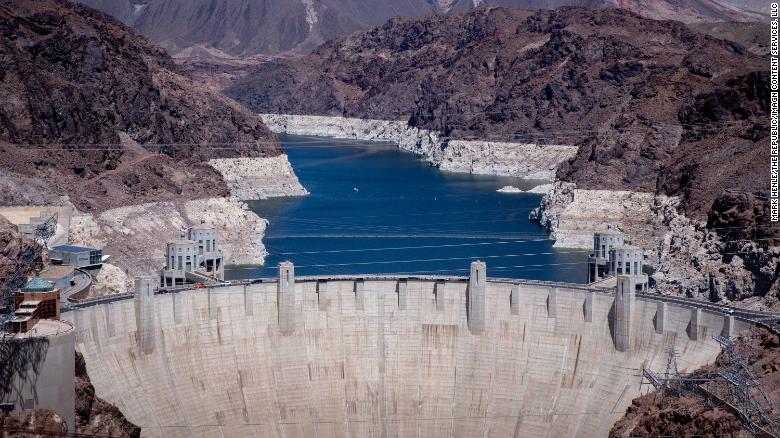 Lake Mead, the largest reservoir in the US and a critical water supply for millions across the Southwest, has declined about 140 feet since 2000 and now sits at just 37% of full capacity.
Thousands of people will celebrate Memorial Day this weekend on the water of Lake Mead, just 24 miles east of Las Vegas on the border of Arizona and Nevada.What they may not realize is that the oasis they're enjoying in the desert is entering uncharted territory, with significant ramifications for millions across the Southwest in the years to come.
On Tuesday, the water level in Lake Mead — the largest US reservoir, and fed by the Colorado River — fell below the elevation of 1,075 feet. It has hit that mark only a handful of times since the Hoover Dam was finished in the 1930s, but it always recovered shortly after. It may not this time, at least not any time soon.