From everyteen to annoying: are today's young readers turning on The Catcher in the Rye?
JD Salinger's Holden Caulfield once seemed the universal voice of teenage angst, but now he's too quaint for young people. Can we learn to love it again, asks Dana Czapnik
by Dana Czapnik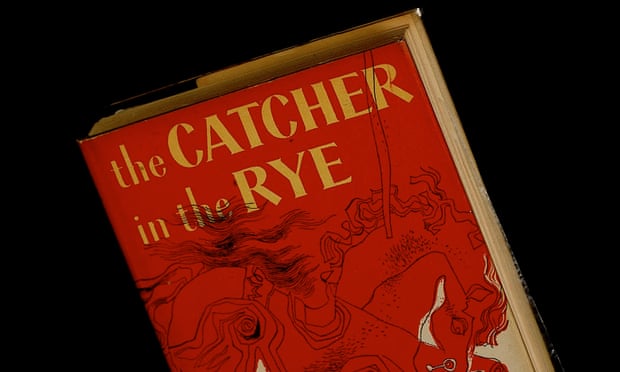 ere's a thought. Teen angst, once regarded as stubbornly generic, is actually a product of each person's unique circumstances: gender, race, class, era. Angst is universal, but the content of it is particular.
This might explain why Holden Caulfield, once the universal everyteen, does not speak to this generation in the way he's spoken to young people in the past. Electric Literature gave this explanation of The Catcher in the Rye's datedness: "If you're a white, relatively affluent, permanently grouchy young man with no real problems at all, it's extraordinarily relatable. The problem comes when you're not. Where's The Catcher in the Rye for the majority of readers who are too non-young, non-white, and non-male to be able to stand listening to Holden Caulfield feel sorry for himself?"
On the one hand, Yes! On the other, Oof!
I've had conversations about Catcher with undergraduate students in creative writing classes I've taught, and every one has complained about disliking Holden. In my limited network of young people, Catcher is not only no longer beloved, it has become something even more tragic: uncool.
But is it as simple as Electric Literature posits – that if you're not white, privileged and male, it's hard to see yourself in Holden? After all, this is partly why I wrote my coming-of-age novel The Falconer, told from the perspective of a young woman in early 1990s New York. Maybe hating on Holden has turned into its own form of adolescent rebellion. Catcher was an incendiary novel when it was first published and was banned from many school districts. Reading it once felt subversive; now it's a reliable presence on most curriculums. And once adults tell you something's good, aren't you supposed to hate it?
But it's not just girls and kids of colour who are turned off by Holden; I have found that my white, male students didn't like him either.