The Peculiar Blindness of Experts
Credentialed authorities are comically bad at predicting the future. But reliable forecasting is possible.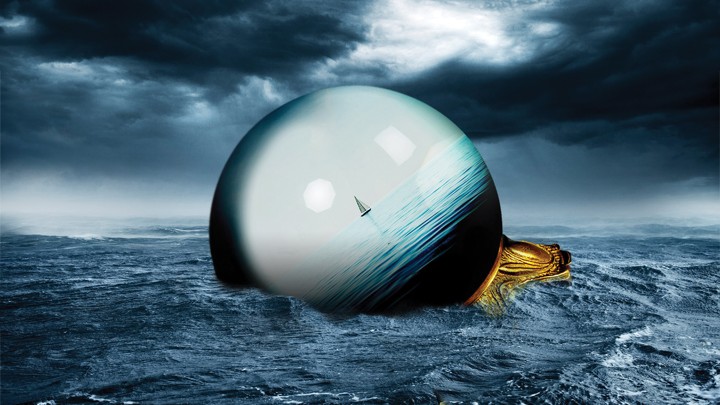 The bet was on, and it was over the fate of humanity. On one side was the Stanford biologist Paul R. Ehrlich. In his 1968 best seller, The Population Bomb, Ehrlich insisted that it was too late to prevent a doomsday apocalypse resulting from overpopulation. Resource shortages would cause hundreds of millions of starvation deaths within a decade. It was cold, hard math: The human population was growing exponentially; the food supply was not. Ehrlich was an accomplished butterfly specialist. He knew that nature did not regulate animal populations delicately. Populations exploded, blowing past the available resources, and then crashed.
In his book, Ehrlich played out hypothetical scenarios that represented "the kinds of disasters that will occur." In the worst-case scenario, famine rages across the planet. Russia, China, and the United States are dragged into nuclear war, and the resulting environmental degradation soon extinguishes the human race. In the "cheerful" scenario, population controls begin. Famine spreads, and countries teeter, but the major death wave ends in the mid-1980s. Only half a billion or so people die of starvation. "I challenge you to create one more optimistic," Ehrlich wrote, adding that he would not count scenarios involving benevolent aliens bearing care packages.
The economist Julian Simon took up Ehrlich's challenge. Technology—water-control techniques, hybridized seeds, management strategies—had revolutionized agriculture, and global crop yields were increasing. To Simon, more people meant more good ideas about how to achieve a sustainable future. So he proposed a wager. Ehrlich could choose five metals that he expected to become more expensive as resources were depleted and chaos ensued over the next decade. Both men agreed that commodity prices were a fine proxy for the effects of population growth, and they set the stakes at $1,000 worth of Ehrlich's five metals. If, 10 years hence, prices had gone down, Ehrlich would have to pay the difference in value to Simon. If prices went up, Simon would be on the hook for the difference. The bet was made official in 1980.