Extra! Jeremy Scott makes news (literally) on the runway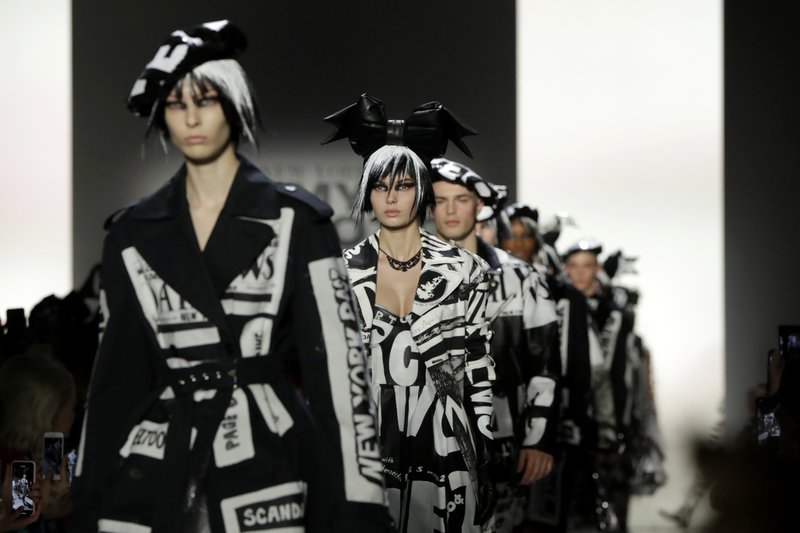 NEW YORK (AP) — CHAOS! HORROR! PANIC! BABY, IT'S HOT! Designer Jeremy Scott has always liked to make news, but with his latest collection he did it literally, drawing design inspiration from New York's tabloid headlines.
Chromatically speaking, Scott's runway show Friday evening at New York Fashion Week was a very disciplined collection in all black and white; Scott usually uses a riot of bright colors and large cartoon graphics in his clothes.
Here, garments were emblazoned with an artist's versions of the New York Post and the Daily News — on dresses, trousers, jackets, jumpsuits and much more. Some of the most striking items: dainty, elegant chiffon party dresses printed with tabloid headlines.