The Renoir Landscape Was Ready for Auction. Then It Was Gone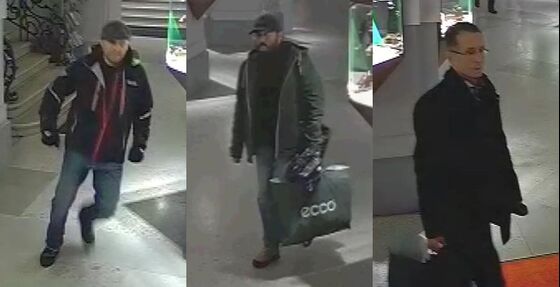 (Bloomberg) — A man and two accomplices walked into a Vienna auction house on Monday and hijacked a Renoir landscape before splitting up and slipping from the building into the crowd, police said.
The French impressionist's coastal landscape "Golfe, Mer, Falaises Vertes"—estimated to be worth between 120,000 euros ($135,000) and 160,000 euros and pictured below after being shared on Twitter—had been on display ahead of an auction planned for Wednesday.
Surveillance video showed a group of three men who went to the second floor of the Dorotheum gallery before pulling the painting from its frame, police said in a statement. Local media had earlier reported a single thief. The "obviously professional" trio dispersed and left through different exits, with two of them carrying shopping bags, pictures from the cameras released by police show.