Why Men Pretend to Be Women to Sell Thrillers
Over the last decade, female writers have come to dominate crime fiction, a genre traditionally associated with men. But their appeal goes beyond the byline.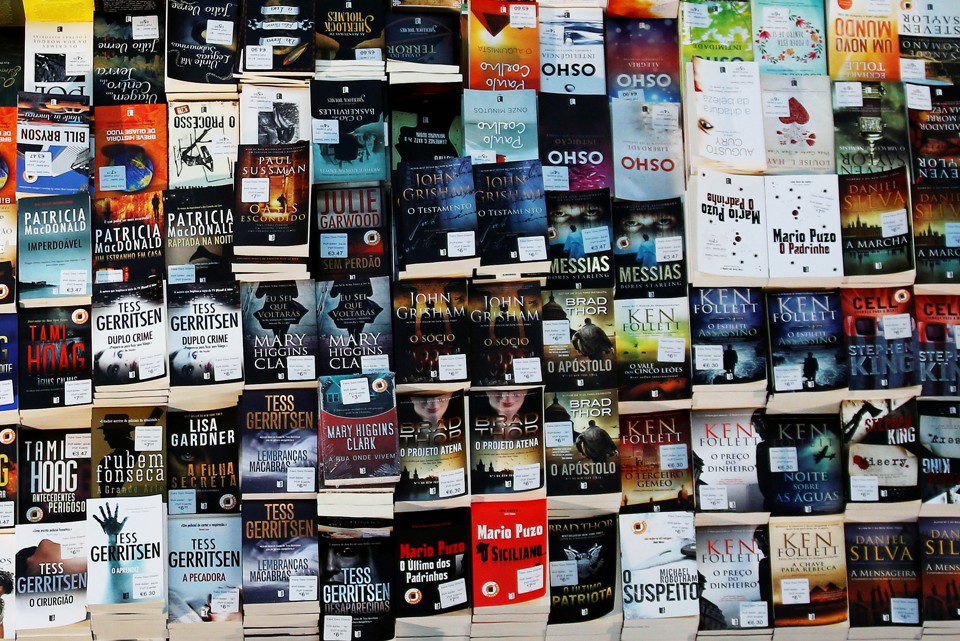 Rafael Marchante / Reuters
Almost 10 years ago, Martyn Waites, a British crime writer, was having coffee with his editor. Waites, who was at something of a loose end project-wise, was looking for new ideas. His editor, though, was looking for a woman. Or, more specifically, a high-concept female thriller writer who could be the U.K.'s Karin Slaughter or Tess Gerritsen.
"I said I could do it," Waites recalls. His editor was skeptical. But then Waites outlined an idea for a book based on a news story he'd once read, about a serial killer targeting pregnant women and cutting out their fetuses. The concept, he admits somewhat bashfully, was a gruesome one.
"That's exactly what we're looking for," was his editor's response.
That idea became The Surrogate, a crime thriller published in 2009, and Waites simultaneously became Tania Carver, his female alter ego. Before he started writing, he embarked on a period of research, reading novels by popular female crime writers, and made "copious notes" about their various heroes and villains. Waites was an actor before he was a writer, and "Martyn" and "Tania" soon became different personas in his head, almost like characters. He'd sit down to write as Tania and then realize the concept was much better suited to Martyn. Martyn books, he explains, "were more complex, more metaphorical. The kind of things I like in writing." Tania books were simpler: mainstream commercial thrillers aimed at a female audience. And they rapidly became more successful than any of Waites's previous books had been.
The case of a male author using a female pseudonym to write fiction was relatively unheard of when Tania Carver emerged, but the explosion of female-oriented crime fiction in the last five years has led to an increasing number of male authors adopting gender-neutral names to publish their work. Last month, The Wall Street Journal's Ellen Gamerman considered the phenomenon, interviewing a number of writers who fessed up to being men: Riley Sager (Todd Ritter), A.J. Finn (Daniel Mallory), S.J. Watson (Steve Watson), J.P. Delaney (Tony Strong), S.K. Tremayne (Sean Thomas). The trend is ironic, Gamerman pointed out, because the history of fiction is littered with women writers adopting male or gender-neutral pseudonyms to get their work published, from the Brontë sisters to J.K. Rowling.