Reggae helps heal mental wounds of torture for migrants in Italy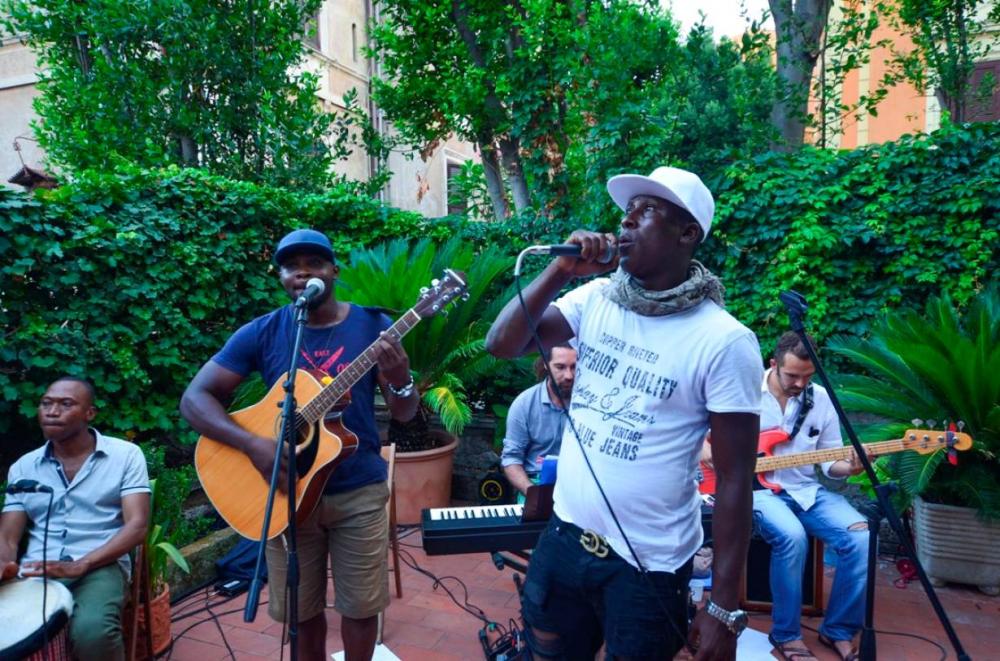 Ibrahim Jalloh of Sierra Leone sings during a performance of the Medu Music Band in Rome, Italy. – Reuters
ROME – In a tiny makeshift rehearsal studio in a residential neighborhood of Rome, Nigerian asylum seeker Sylvester Ezeala let slip a smile as he drummed a pair of claves to the mesmeric beat of African reggae.
"I love music. Music is life. It makes you relax and calms your nerves," said Ezeala, 28, who credits music for obliterating the feelings of loneliness and loss that had brought him to the verge of suicide just a few months earlier.
Ezeala is a member of a band set up by medical charity Doctors for Human Rights (MEDU) to help migrants who experienced torture and extreme violence before fleeing to a new life.
For an increasing number of migrants arriving in Italy bear mental as well as physical scars due to abuse experienced in their country of origin or on their way to Europe, mainly in Libya, according to the Rome-based non-government organization.
MEDU coordinator Alberto Barbieri said most suffer from depression and post-traumatic stress disorder, which can cause nightmares, flashbacks, insomnia, guilt and isolation.
"All together these symptoms seriously impair people's social, work, affective and interpersonal life and … increase isolation," said Barbieri.