Charming Pornographic Photographs of French Prostitutes from the 1930s
by MONSIEUR X AND GEOFFREY LE GUILCER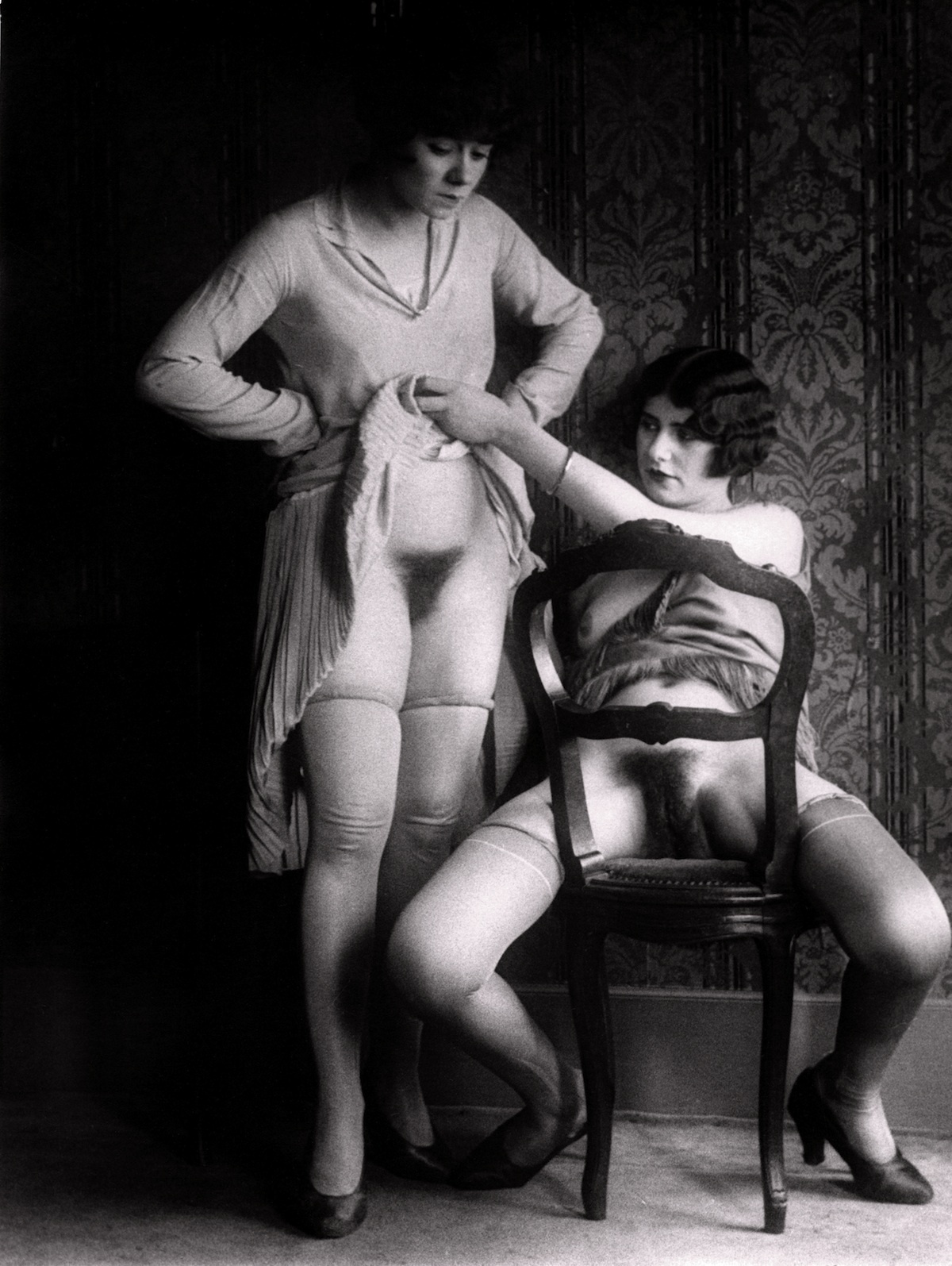 I talked to collector Alexandre Dupouy about a cache of pictures donated by an anonymous photographer.
This article originally appeared on VICE France. Note: This article contains images with full-frontal nudity.
Alexandre Dupouy is a sex archaeologist. The French collector has spent his entire life collecting what he defines as "erotic and pornographic junk." His shop, the Tears of Eros—now open only by appointment—has been selling pictures, paintings, and sex objects for almost half a century. It's a sort of small museum that traces the history of sex in France.
In 1975, he received a call from a bookseller friend who said that he had an old gentleman with "something special to show him." What he had was a luxury car with a trunk full of black-and-white photographs of naked and smiling prostitutes from the 1930s. He explained that he took most of the pictures in a brothel on the Rue Pigalle. Given that he could feel his days were numbered, the old man agreed to part with the pictures as long as he could remain anonymous. That man became known as "Monsieur X."
Nearly four decades later, Dupouy has decided to reprint some of this impressive collection as a book called Bad Girls (La Manufacture Books, 2014). The book is co-authored by both Dupouy and Monsieur X. Given that the actual photographer is no longer alive, I decided to have a word with Depouy about the book.