Internet anonymity is the height of chic
In this age of information overload, internet exhibitionism and NSA snooping, is it possible to make yourself unGoogleable? And does it earn you added credibility, as fashion designer Phoebe Philo and bands such as !!! suggest?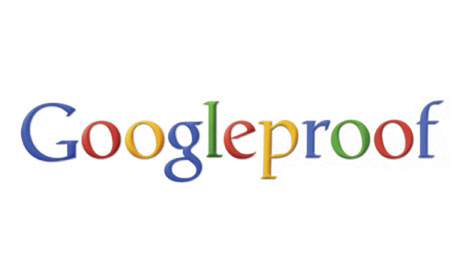 'The chicest thing," said fashion designer Phoebe Philo recently, "is when you don't exist on Google. God, I would love to be that person!"
Philo, creative director of Céline, is not that person. As the London Evening Standard put it: "Unfortunately for the famously publicity-shy London designer – Paris born, Harrow-on-the-Hill raised – who has reinvented the way modern women dress, privacy may well continue to be a luxury." Nobody who is oxymoronically described as "famously publicity-shy" will ever be unGoogleable. And if you're not unGoogleable then, if Philo is right, you can never be truly chic, even if you were born in Paris. And if you're not truly chic, then you might as well die – at least if you're in fashion.
If she truly wanted to disappear herself from Google, Philo could start by changing her superb name to something less diverting. Prize-winning novelist AM Homes is an outlier in this respect. Google "am homes" and you're in a world of blah US real estate rather than cutting-edge literature. But then Homes has thought a lot about privacy, having written a play about the most famously private person in recent history, JD Salinger, and had him threaten to sue her as a result.
And Homes isn't the only one to make herself difficult to detect online.UnGoogleable bands are 10 a penny. The New York-based band !!! (known verbally as "chick chick chick" or "bang bang bang" – apparently "Exclamation point, exclamation point, exclamation point" proved too verbose for their meagre fanbase) must drive their business manager nuts. As must the band Merchandise, whose name – one might think – is a nominalist satire of commodification by the music industry. Nice work, Brad, Con, John and Rick.