President Obama Sits Down with "Oprah"
By Eric Alt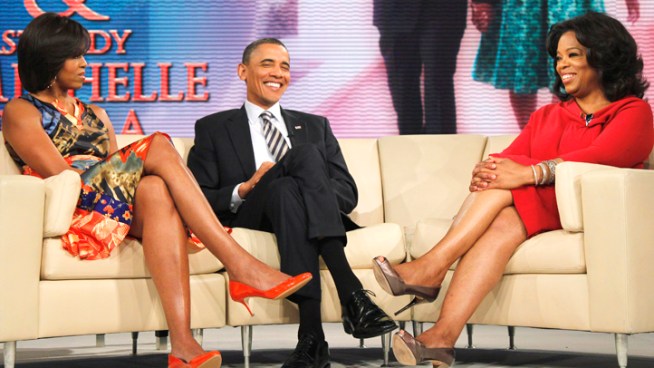 OWN
President Barack Obama jokes with Oprah Winfrey just hours after releasing a long-form version of his Hawaiian birth certificate.
President Barack Obama and First Lady Michelle Obama taped their May 2nd appearance on the "Oprah Winfrey Show" just hours after the President attempted to silence the growing furor over his birth certificate with a national press conference.
Oprah booked the First Couple as part of her march towards the May 25th finale of her long-running daytime talk show. She also recently confirmed that author James Frey, who famously had the veracity of his supposed memoir "A Million Little Pieces" questioned by Oprah a few years back, would be returning to the show during the final weeks.
Naturally, the subject of the President's recent birth certificate debacle came up during the taping.