James Frey ignores publishing houses to release new book through art gallery
Bad boy of American letters prints just 10,000 copies of his latest work, The Final Testament of the Holy Bible, in time for Easter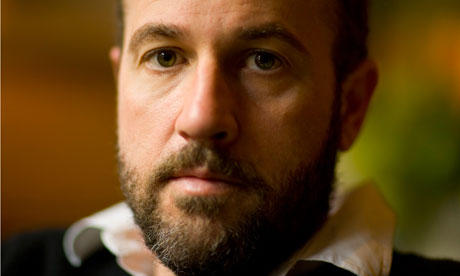 These are tough times for the publishing industry, so writers are increasingly turning to unconventional ways to market their work.
There is the horror story printed on toilet paper, the novel composed of 2,000 tattoos etched on volunteers' skin, the unbound book in a box that can be shuffled and read in any order, and of course the numerous collaborative Wikinovels.
Now the bad boy of American letters, James Frey, has jumped on the bandwagon with the announcement that his next book will be published by an art gallery. Just 10,000 copies will be printed on paper, with an additional collectors' edition of 1,000 signed volumes.
Frey's original manuscript will be printed on canvas and displayed by the publisher, the Gagosian gallery in New York, alongside new artworks by several top American artists to illustrate it. They include Richard Prince, Ed Ruscha, Richard Phillips and Terry Richardson.