The best books of 2011
Alison Flood anticipates the literary delights of the coming year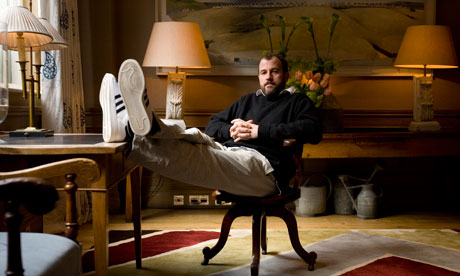 Christian-baiting has, of late, become something of a fictional trend. Philip Pullman goaded believers last year with his take on the New Testament, The Good Man Jesus and the Scoundrel Christ, which gave Jesus a manipulative twin brother. And Michel Faber's novel The Fire Gospel saw Jesus die ignominiously on the cross with the entreaty: "Please, somebody, please finish me."
But literary aficionados know that if it's real controversy they're after, there's no one better than James Frey. His bestselling 2003 memoir, A Million Little Pieces, contained various fabrications about his life as an alcoholic drug addict; his new novel, The Final Testament of the Holy Bible, is out this spring, and looks likely to prove equally headline-grabbing. The book imagines what might happen if Christ returned to Earth, and was living in 21st-century New York, and having plenty of sex – with both men and women.
The story is written from the perspectives of 13 of his family, friends and followers – including an old rabbi, a young homeless man, and a surgeon. "It's a serious attempt to write a valid Messiah story," says Frey. "A book which addresses ideas of God and religion, and what it means if they are valid. I personally believe that if the Messiah were to arrive on Earth, he would not be an intolerant person who condemned people to hell for how they lived or who they loved."
Frey has consulted an array of real-life religious and secular experts, from rabbis, Catholic priests and evangelical pastors, to neurosurgeons, lawyers and mental health experts. But, however well-researched the book is, its focus on Christ's sex life will inevitably incite controversy. Why did he think the sex was so important? "Sex is part of love," Frey says, "so if someone is preaching the gospel of love, then sex has to be a part of it. And I don't believe that sex would be limited to sex between men and women. Jesus has sex with people he loves. So yes, in my book the Messiah has sex with men and women."
Frey's pretty sure that he's "going to get blasted" for the book. But then, the writer adds, "I get blasted for everything I do." He insists this wasn't his motivation, however: "If you set out to enrage people, you're just going to write a lame book. If you do it because you believe in what you're writing, you can do something interesting and meaningful. It's easy just to piss people off."
The Final Testament of the Holy Bible is published by John Murray in April .