Teresa Palmer Joins I Am Number Four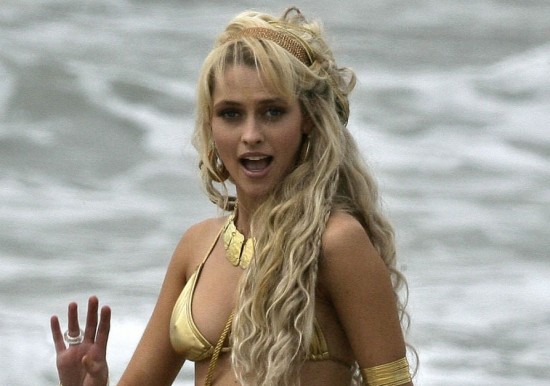 Teresa Palmer has become the newest go-to good looking actress for geek film properties. The Australian actress had a small role in The Grudge 2, but had her big break in the AdamSandler
 family comedy Bedtime Stories. She's one of the leads in Disney's upcoming Jerry Bruckheimer-produced fantasy adventure The Sorcerer's Apprentice and is in preproduction on Mad Max: Fury Road. And lets not forget, she was attached to star in the George Miller-directed Justice League of America movie, which has since been abandoned.
Her latest gig is a science fiction adaptation: the Dreamworks' Michael Bay
/Steven Spielberg-produced D.J. Caruso-directed teen sci-fi alien adaptation I Am Number Four.
She will join Alex Rider: Operation Stormbreaker and Beastly star Alex Pettyfer , who is set to play the lead character – Four.