Group to Rename Iconic Hollywood Sign — For a Day
Conservationist group near deal to buy land, replace sign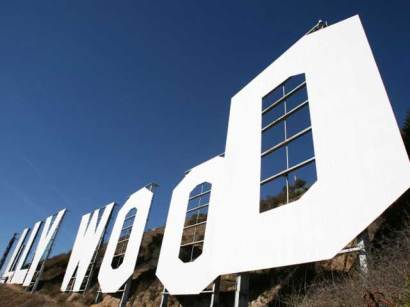 The Hollywood sign might look different Thursday — as in, completely covered.
Trust For Public Lands, a nature conservation group, said it has reached a deal that would protect a huge swath of land above the  Hollywood sign from being developed into luxury homes. The group's president, Will Rogers, said Monday that the Trust secured an option to buy the rugged 138-acre parcel for about $12 million from Chicago-based Fox River Financial Resources.
As part of its initiative to save land near the sign from development, Trust for Public Lands wants to cover the sign with a shroud that reads, "Save the Peak."
The LAPD sent out a community alert to Hollywood residents — possibly because it might alarm people to find one of LA's most recognized 450-foot-long landmark wrapped in a giant blanket. Tim Ahern, a spokesman for the Trust, said the group is still waiting for permission from the city and the Hollywood Sign Trust.