Chicago Mobster Al Capone's Wis. Hideout For Sale
Auction Set For Chicago Mobster Al Capone's Sprawling Wis. Hideout, Stone House, Guard Towers
(AP)  The buyer of a scenic property in northern Wisconsin will get more than just its bar and restaurant: They'll have a former hideout of Chicago mobster Al Capone.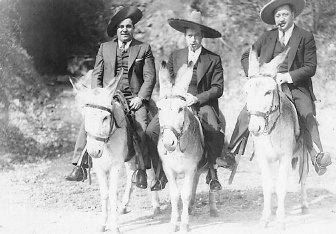 The 407-acre wooded site, complete with guard towers and a stone house with 18-inch-thick walls, will soon go on the auction block at a starting bid of $2.6 million.
The bank that foreclosed on the land near Couderay, about 140 miles northeast of Minneapolis, said Capone owned it in the late 1920s and early 1930s during Prohibition. Local legend claims that shipments of bootlegged alcohol were flown in on planes that landed on the property's 37-acre lake, then loaded onto trucks bound for Chicago.
"He spent a lot of time there," Chippewa Valley Bank Vice President Joe Kinnear said. "Whether it was for getting whiskey out of Canada or whoever knows. It is an incredible property."
The property was more recently used as a tourist attraction. It includes Capone's two-story stone home with a massive fireplace, two guard towers _ reportedly manned with machine guns whenever Capone visited _ a caretakers residence and other outbuildings.
Kinnear said the bar on the property was built from what was originally Capone's eight-stall garage and still includes some portholes built to shoot through.
"It's pretty neat," he said.