China: Man banned from all-you-can-eat BBQ for eating too much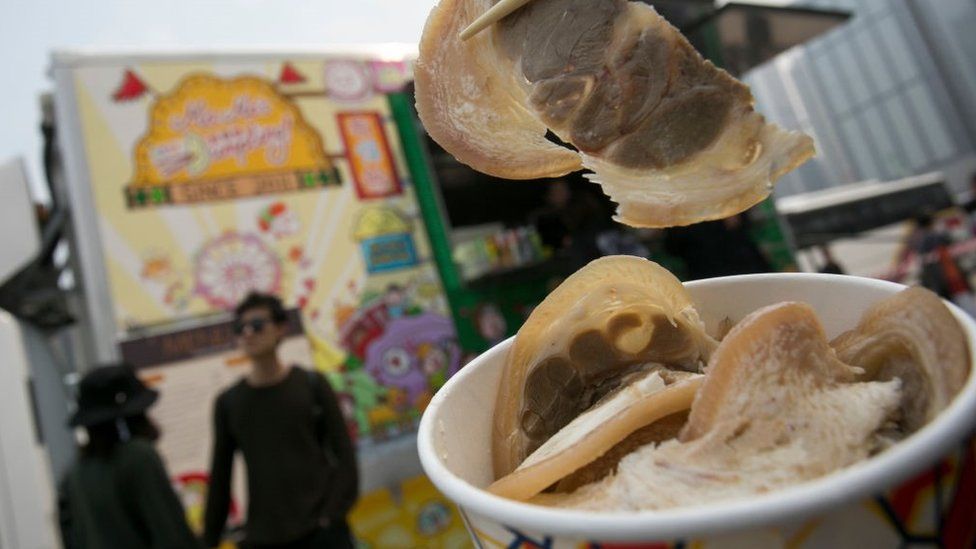 Mr Kang was banned after seafood and pig trotter binges (file photo) IMAGE SOURCE,GETTY IMAGES
A Chinese food live-streamer says he has been blacklisted from a grill buffet restaurant for eating too much.
The man, known only as Mr Kang, told Hunan TV that he was banned from the Handadi Seafood BBQ Buffet in Changsha city after a series of binges.
He ate 1.5kg of pork trotters during his first visit and 3.5kg to 4kg of prawns on another visit, he said.
Mr Kang said the restaurant is "discriminatory" against people who can eat a lot.