The First Known Interstellar Meteor May Have Hit Earth in 2014
The 3-foot-wide rock rock visited us three years before 'Oumuamua.
By Christopher Choi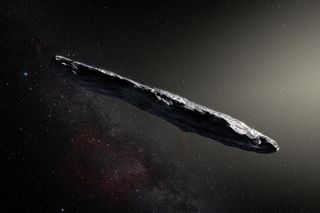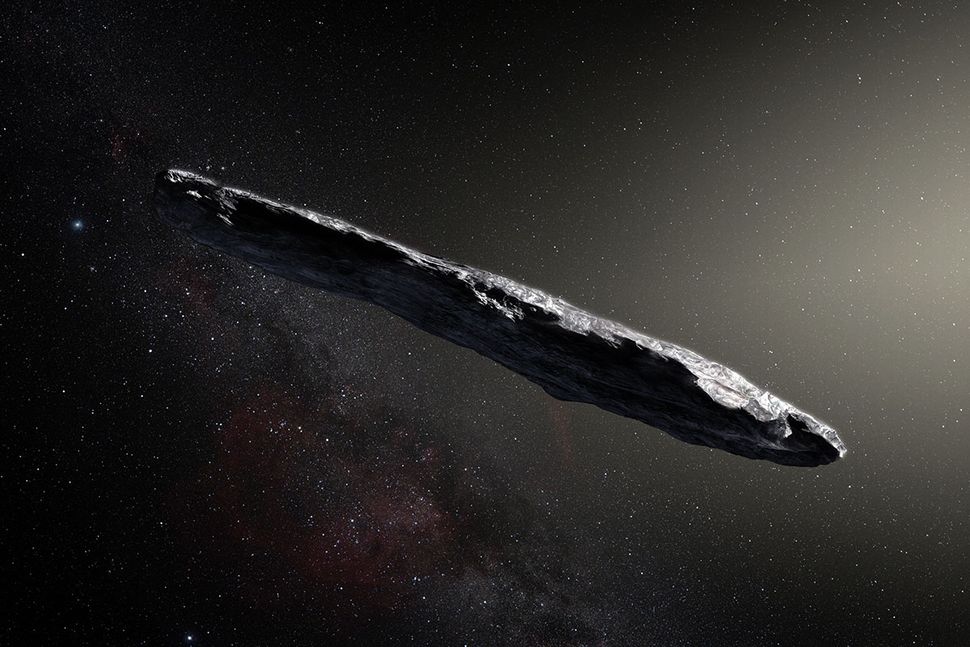 Artist's concept of 'Oumuamua, an interstellar object that was discovered zooming through our solar system in 2017. A new study determined that a small meteor that hit Earth in 2014 came from interstellar space as well.(Image: © K. Meech et al./ESO)
The first meteor to hit Earth from interstellar space — and the second known interstellar visitor overall — may have just been discovered, a new study finds.
Interstellar meteors may be common, and could potentially help life travel from star to star, researchers added.
The first known visitor from interstellar space, a cigar-shaped object named 'Oumuamua, was detected in 2017. Scientists deduced the origins of the 1,300-foot-long (400 meters) object from its speed and trajectory, which suggests it may have come from another star, or perhaps two.