The Standard Model of particle physics: The absolutely amazing theory of almost everything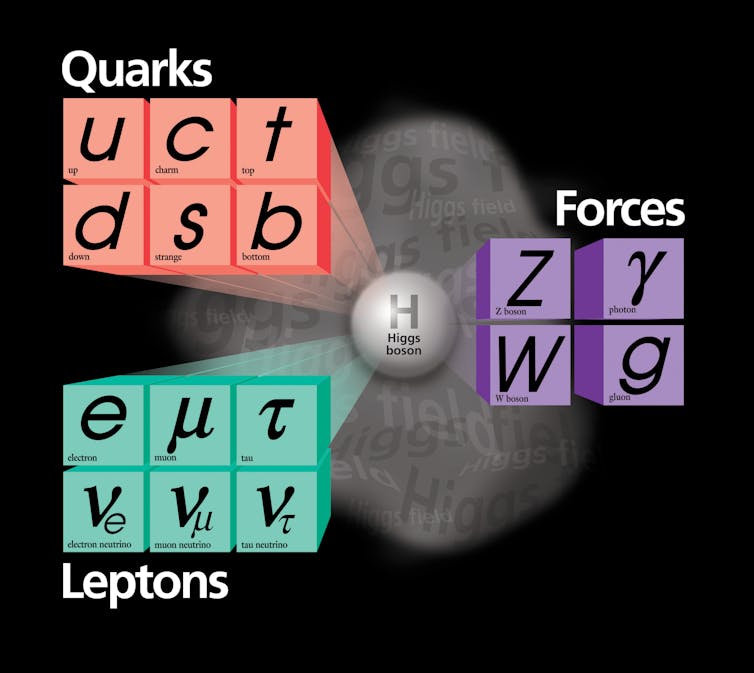 The Standard Model. What a dull name for the most accurate scientific theory known to human beings.
More than a quarter of the Nobel Prizes in physics of the last century are direct inputs to or direct results of the Standard Model. Yet its name suggests that if you can afford a few extra dollars a month you should buy the upgrade. As a theoretical physicist, I'd prefer The Absolutely Amazing Theory of Almost Everything. That's what the Standard Model really is.
Many recall the excitement among scientists and media over the 2012 discovery of the Higgs boson. But that much-ballyhooed event didn't come out of the blue – it capped a five-decade undefeated streak for the Standard Model. Every fundamental force but gravity is included in it. Every attempt to overturn it to demonstrate in the laboratory that it must be substantially reworked – and there have been many over the past 50 years – has failed.
In short, the Standard Model answers this question: What is everything made of, and how does it hold together?