The view: The 5,000 Fingers of Dr T and other great lost children's films
Why put up with tat the likes of Daddy Day Care or Beverly Hills Chihuahua when there's a treasure trove of genuinely brilliant kids' films out there?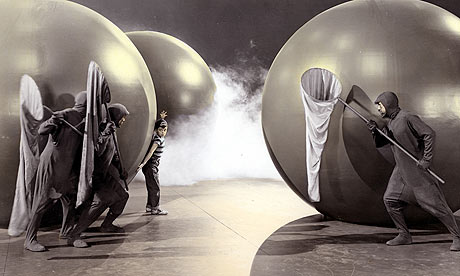 Let's not be ungrateful here – for film-lovers with kids, these are heady times indeed. I'm not sure even the fond reception Fantastic Mr Fox received quite did justice to its handmade pleasures (the wolf salute alone makes me want to hug Wes Anderson and not let go). And then, of course, there's Up, the movie that's repeated WALL-E's trick of emerging as possibly the year's finest film while being made (at least ostensibly) for an audience still doing its shoes up with Velcro. Whichever way you look at it, in the context of the careless tat parents usually have to dodge or suffer through, the autumn of 2009 has been a vintage season.
But the snag is that at some point in the future, these two gleaming moments will recede, and life for the young cinephile will return to normal. And normal is a bleak business for children's movies in Britain, a wearying parade of the slapdash and tossed-off. Which is why it's doubly frustrating when some of the most genuinely brilliant kids' films ever made aren't even available, much less as accessible and celebrated as they should be. It's a sorry situation that brings me muttering darkly to the subject of The 5,000 Fingers of Dr T.