The Internet Is Rotting
Too much has been lost already. The glue that holds humanity's knowledge together is coming undone.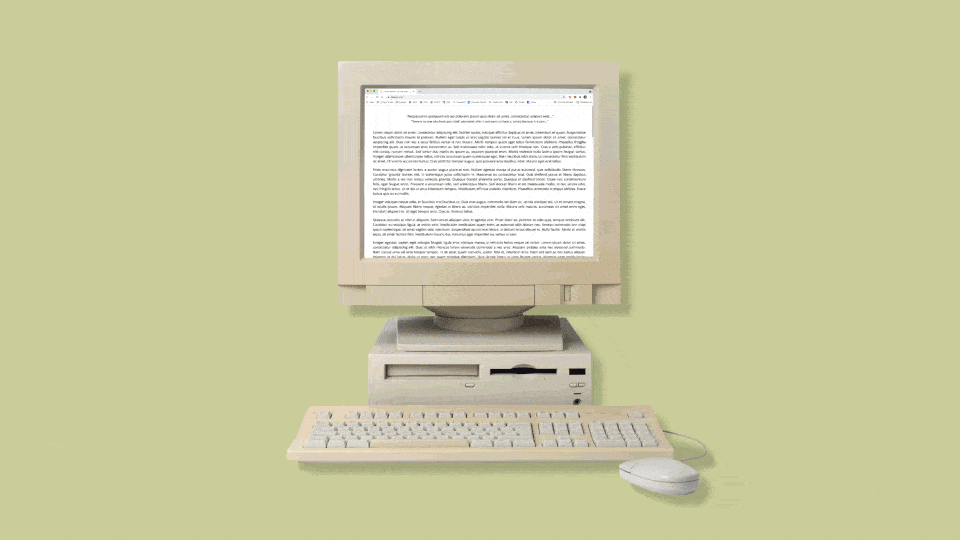 Sixty years ago the futurist Arthur C. Clarke observed that any sufficiently advanced technology is indistinguishable from magic. The internet—how we both communicate with one another and together preserve the intellectual products of human civilization—fits Clarke's observation well. In Steve Jobs's words, "it just works," as readily as clicking, tapping, or speaking. And every bit as much aligned with the vicissitudes of magic, when the internet doesn't work, the reasons are typically so arcane that explanations for it are about as useful as trying to pick apart a failed spell.
Underpinning our vast and simple-seeming digital networks are technologies that, if they hadn't already been invented, probably wouldn't unfold the same way again. They are artifacts of a very particular circumstance, and it's unlikely that in an alternate timeline they would have been designed the same way.
The internet's distinct architecture arose from a distinct constraint and a distinct freedom: First, its academically minded designers didn't have or expect to raise massive amounts of capital to build the network; and second, they didn't want or expect to make money from their invention.
The internet's framers thus had no money to simply roll out a uniform centralized network the way that, for example, FedEx metabolized a capital outlay of tens of millions of dollars to deploy liveried planes, trucks, people, and drop-off boxes, creating a single point-to-point delivery system. Instead, they settled on the equivalent of rules for how to bolt existing networks together.