Space, the Final Smuggling Frontier
In a glimpse of a gloriously rule-breaking future, contraband has boldly gone where more is sure to follow.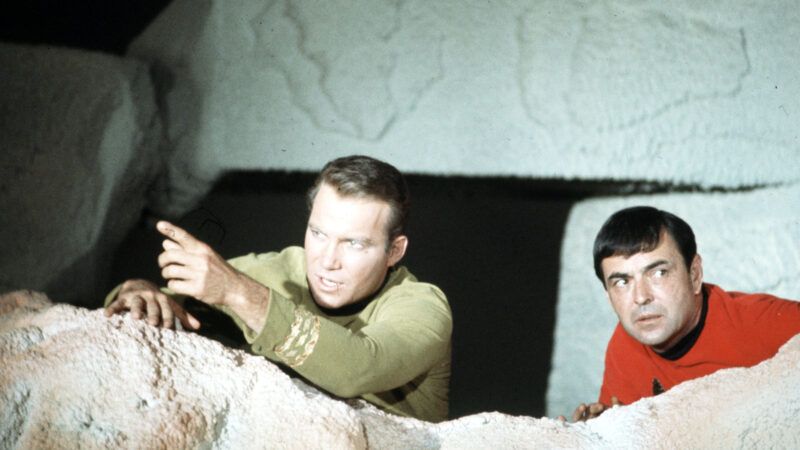 On Christmas day, we learned that the ashes of James Doohan, the actor who played Scotty in the original Star Trek series and several movies, were surreptitiously brought to the International Space Station (ISS) in 2008. For fans of the classic science fiction franchise, it was a fitting extraterrestrial resting place for the man who played a beloved character. For those with dreams of a free life beyond Earth's gravity, though, it was also a hint that the roguish spirit of Han Solo and Malcolm Reynolds has already taken root in humanity's ventures into space.
"Now it can be revealed that in death the actor who played the starship's chief engineer has travelled nearly 1.7 billion miles through space, orbiting Earth more than 70,000 times, after his ashes were hidden secretly on the International Space Station," the Times of London reported on December 25. "'It was completely clandestine,' said Richard Garriott, a video game entrepreneur who smuggled James Doohan's ashes on to the ISS in 2008 during a 12-day mission as a private astronaut."