Colombian fast food chain bets on automated restaurants
By MANUEL RUEDA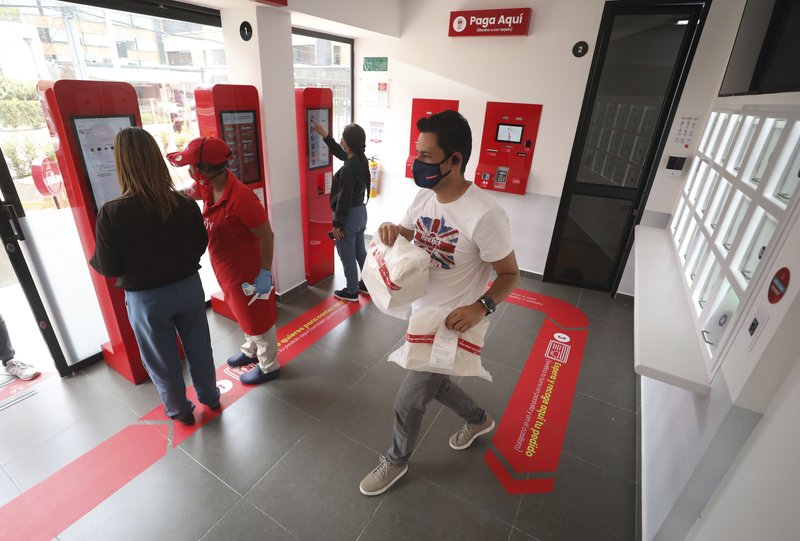 BOGOTA, Colombia (AP) — A Colombian fast food chain is planning to turn its branches into automated restaurants at a moment when the coronavirus pandemic has slammed the food service industry worldwide.
MUY has more than 30 restaurants in Bogota, and four in Mexico City. Earlier this month, it opened its first "contactless store" in a commercial district of Bogota, where many restaurants have been forced to shut down because of a ban on sit-down dining.
The automat's main lobby is lined with colorful touch screens on which customers order their food. Another screen tells people when their order is ready and directs them to small cubicles where they can pick up their hot meals in bags. Machines take payments in cash or credit cards.