First Look: Behind the Scenes and on the Run With Queen & Slim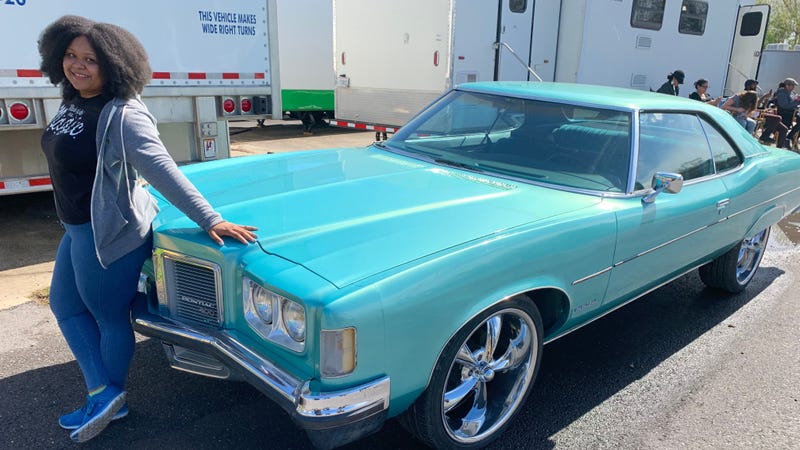 Y'all. Meet Queen & Slim. And instantly fall in lust, love and lure.
Penned by Lena Waithe (from an original idea by A Million Little Pieces author James Frey, who approached her about it at an industry party) and helmed by Melina Matsoukas, at first glance, Queen & Slim looks to bolt its way into the likes of classics such as Bonnie & Clyde and Thelma & Louise. Except we won't have to compare it to those films anymore, we'll have our own—and it'll be black as fuck.
Two days after the 2019 Academy Awards, I hopped on a plane to New Orleans to visit the set of Queen & Slim with a bunch of other black-ass journalists on a mission to get the scoop from Waithe, Matsoukas, Kaluuya, Turner-Smith, and costume designer Shiona Turini. From that slick-ass Pontiac 400 (which Kaluuya drove around; there wasn't a process trailer!) to the gritty cloth of their wardrobe, we immediately felt a part of the world Matsoukas and her crew had created. I was so geeked, I almost forgot about that oppressive ass humidity.