Jason Brassard Spent His Lifetime Collecting the Rarest Video Games. Until the Heist.
The porn trilogy for Nintendos. Atari games from the 1980s. Pristine nostalgia, potentially worth millions, gone in a night.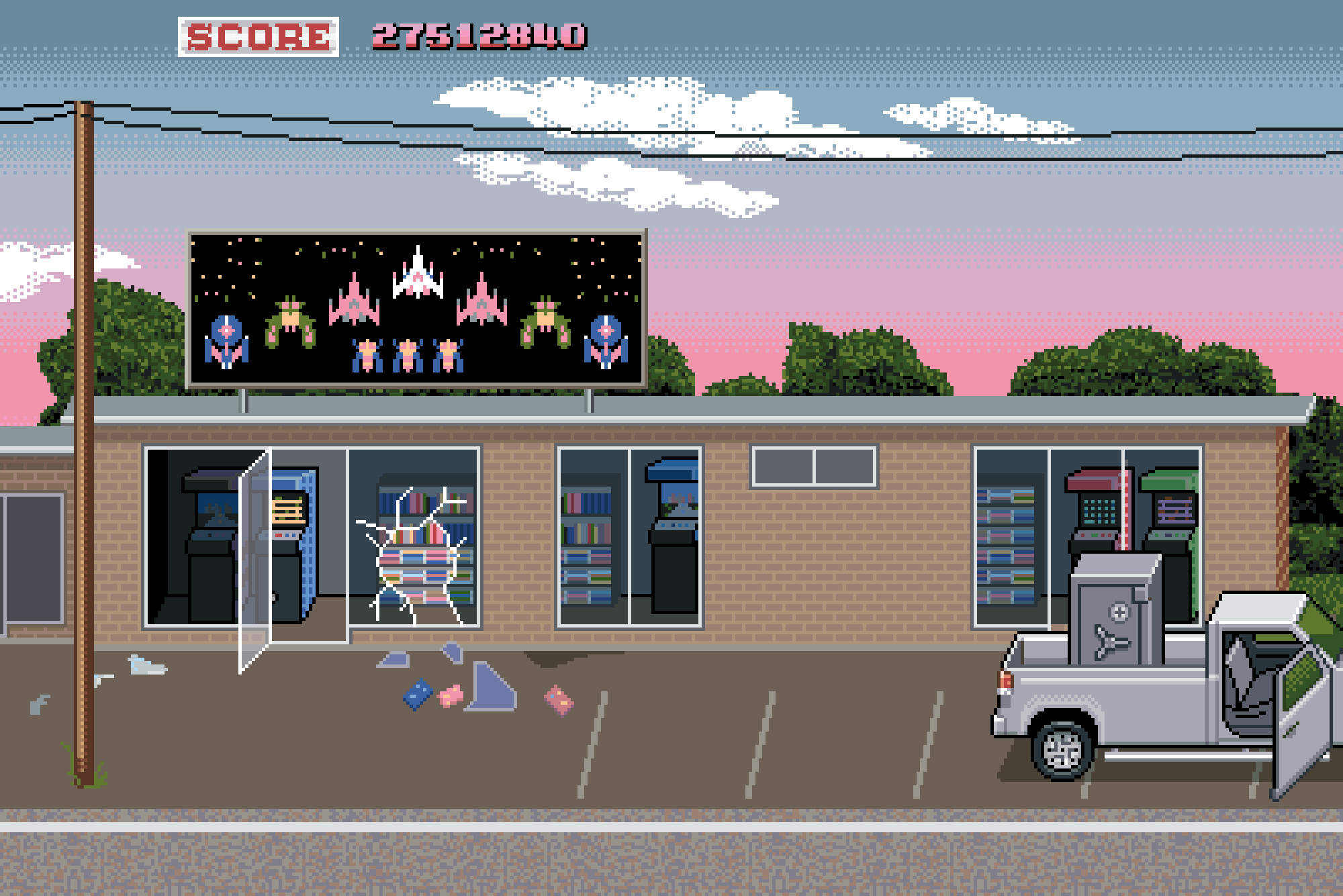 He tries his best to forget about the safe. But when he has a few free minutes and is cleaning the pins of old Nintendo cartridges with rubbing alcohol and Q-tips, a little piece of him dies every time he thinks about how he could've been so naive. When he ran the place, he would man the counter from a swivel chair next to the cash register, a can of Diet Coke by the keyboard of his desktop computer, his palms at the edge of a Super Mario World mouse pad. He'd lined his shelves with Pokémon and PAC-MAN figurines, Sonic the Hedgehog plushies, T-shirts and stickers with the store's logo, dog-eared stacks of GamePro and Nintendo Power, and a feng shui of other games. Drawers nested all sorts of controllers smothered in black cords. Until he was forced to sully the store by putting jail bars on the windows and installing security cameras out front, Trade-N-Games had been lighthearted in spirit and charming in its accentuations. He'd wanted customers to experience what it had been like to be part of the video game generation that had discovered Nintendo and Sega. He had wished to replicate for people that feeling that usually disappears as they settle into adulthood. There's a "great buys" bargain bin and a giant glass collector's case.
A placard above the employee gate by the desk reads NINTENDO REPAIR AVAILABLE HERE. The AS SEEN ON YOUTUBE sign he'd taken down. He'd had a kind of philanthropic hubris as an owner and collector, someone who never gave a second thought to keeping his legendary game collection a secret. He'd gladly let YouTubers film in the back; he would even open the safe back there and show them, item by item, his Louvre. Other collectors had rare games, sure, but in the back room of his store, and especially in the safe, he was proud to own 10,000 of what he described as "cherry" copies—his preferred term for virgin condition. The cardboard on his Super Nintendo games was still crispy, as collectors like to say. His Sega Genesis and Master System games were as pristine in their clamshells as if they had been hanging from the racks at KB Toys.