Thousands of people could live in space colonies orbiting the Earth in 20 years, expert claims
Space colonists might live longer and eventually grow taller than humans left behind on Earth, Jerry Stone tells The Independent ahead of British Science Festival lecture
by Ian Johnston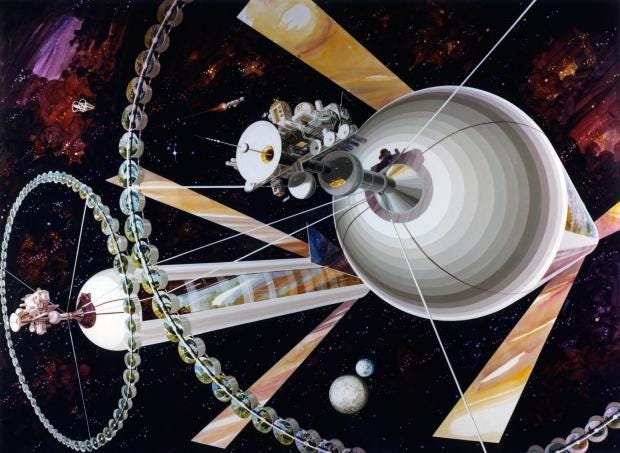 The colonies would float in space as individual galactic 'islands' 
Thousands of people could be living in floating space colonies orbiting the Earth in 20 years' time, according to the head of a project by the British Interplanetary Society (BIS).
And, while life in space might sound unappealing to some, Jerry Stone believe it could actually be healthier than planet Earth, enabling people to live longer and, eventually, grow taller.
Mr Stone, author of the book One Small Step about the moon landings, and other members of the BIS have been updating research carried out in the US in the 1970s into how humans could start living in space in large numbers.
In a speech in Aberdeen as part of British Science Week, Mr Stone will claim humanity is now close to the point where such colonies could be built using material taken from the Moon and asteroids.