Money in the Metaverse
In a virtual world full of virtual goods, finance could get weird.
By Anna Wiener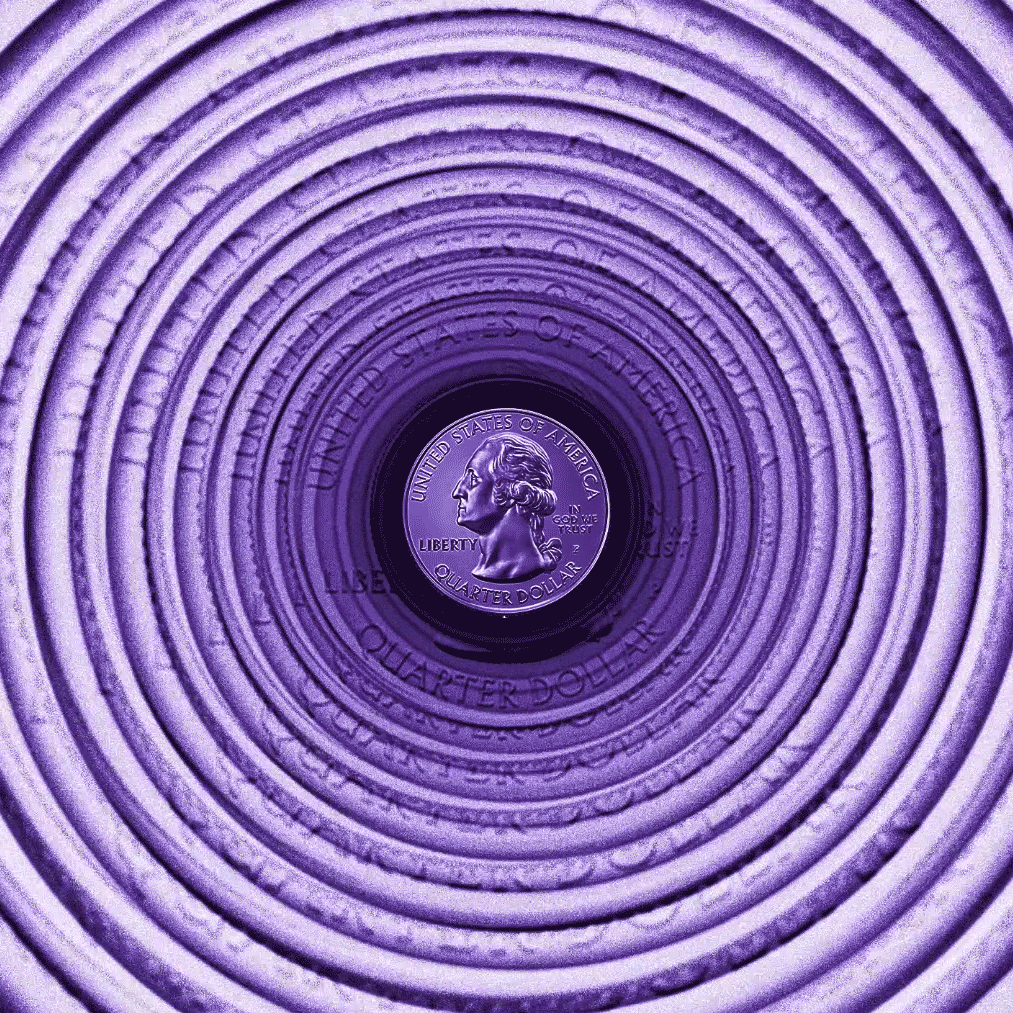 Years ago, while on vacation in the Northwest, my husband and I rented a room in the home of a middle-aged couple, one of whom had recently retired. The house was old, beautiful, and cozily laden with objects that signalled domestic inertia. It sat on a lush, wild sprawl of farmland that immediately inspired fantasies of leaving San Francisco and our tech jobs, foraging for mushrooms, administering to septic systems, and turning over soil.
One morning over breakfast, conversation shifted to our host's retirement. He was glad to have more time at home with his wife and their dog. He was baking a lot. He was spending hours playing FarmVille.
"FarmVille?" I asked, half awake, spreading honey over a slice of toast. Through the picture window, we could see mist rising from the evergreens. The dog nosed around in the vegetable beds. FarmVille, our host confirmed pleasantly—it was a game, a farming simulator, played by tens of millions of people on Facebook—before asking if we might be interested in some eggs. We were. The eggs were fresh. The sun was emerging. Our host seemed very happy with his lot.
It is hard to know what anyone else really wants, and I think of this man often. I thought of him most recently while watching Mark Zuckerberg deliver an hour-long presentation on Facebook's rebrand—it is now called Meta—and its newfound focus on building the "metaverse": a vast and integrated virtual world. Watching Zuckerberg stroll through a blandly monied virtual set, appointed, as if from a drop-down menu, with books and trinkets and unused-looking sports equipment, I wondered if there were people who wanted this, or would find this vision exciting. Then I reminded myself: FarmVille. I think it is useful, in attempts to forecast the future, to be humble about the enormous mystery of other people's desires.
In recent months, the metaverse has been described as a kind of online place, combining virtual reality, augmented reality, the Internet, entertainment experiences, gaming, and remote work. The key idea is that, no matter what you're doing in the metaverse, or where you are, your identities and assets will be multi-platform and transportable: you'll be the same "you" at work and at leisure. As the concept of the metaverse has snaked into the discourse, predictions about it have seemed mainly to reflect the desires of the corporations that are setting the terms of the conversation. (The term "metaverse" itself, which has its origins in dystopian science fiction, has been aggressively promoted by companies with worlds to sell.) Reading about the metaverse, I've often had the uneasy feeling that I am taking something far too seriously—giving credence to the wrong things, internalizing the wrong logic—simply because a small number of world-historically wealthy people have told me to.