Movies: Scorsese to Direct Fifty Shades of Grey in 3D
Martin Scorsese, fresh off his book-to-3D-film hit Hugo, has been hired to direct a 3D version of Fifty Shades of Grey, the erotic bestseller by E.L. James that was recently acquired in a multimillion-dollar deal by Universal Pictures and Focus Features.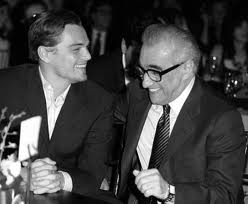 Scorsese is writing the screenplay as a star vehicle for Leonardo DiCaprio, who will play the role of Christian Grey. Casting for the female lead is currently underway, with Kristen Stewart apparently the fan's choice for the role of Ana Steele.
"I'm also seeing a black-and-white treatment as a real possibility," Scorsese observed. "I mean, what we could do filmically with all those grey shades!"