from The Cleveland Plain-Dealer

House where Langston Hughes lived in Cleveland is foreclosed on, sold at sheriff's auction
House where writer Langston Hughes lived as a teen is on the block after sheriff's sale
by Sandra Livingston, Plain Dealer Reporter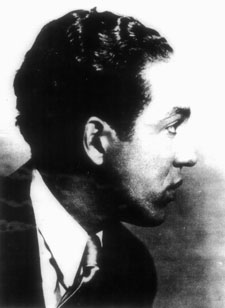 The foreclosure crisis has touched a piece of Cleveland history.
A house where writer Langston Hughes lived during high school – a time when he was developing his famously poetic voice – was sold at a sheriff's auction in February.
Wells Fargo Bank foreclosed on the East 86th Street house and subsequently took title.
The sale price: $16,667, according to the county auditor's Web site.