Jeff Koons on the True Price of Being an Artist
The creator of some of the world's most expensive art talks about his collaboration with Louis Vuitton and how excitement affects value.
By James Tarmy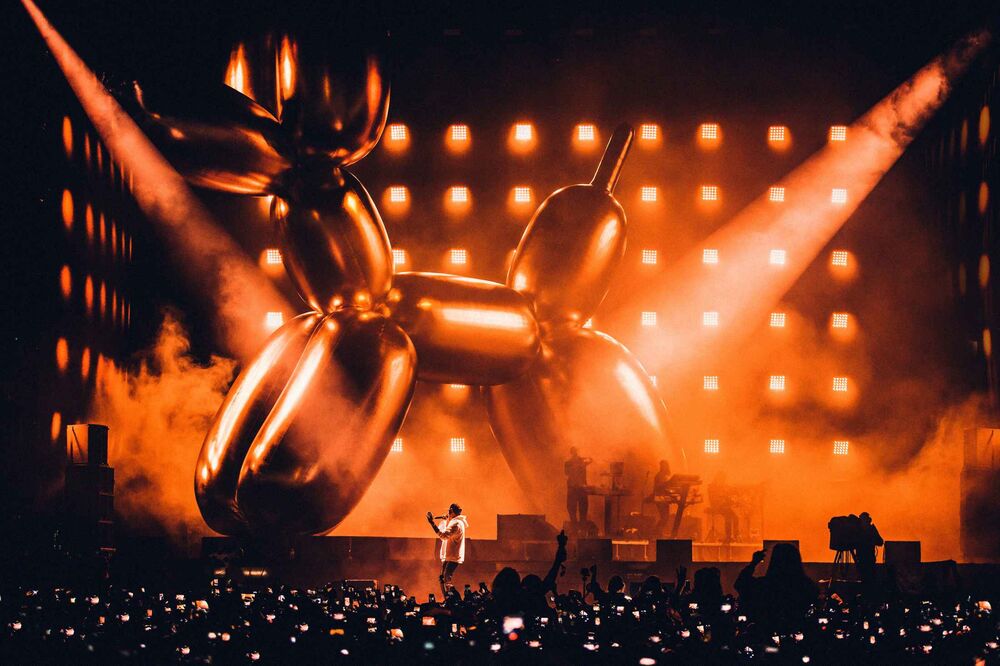 Jay-Z performs at the V Festival in front of a Jeff Koons balloon dog sculpture in August 2017. / PHOTOGRAPHER: SAM NEILL
James Tarmy: Your recent collaboration with Louis Vuitton is going gangbusters.
Jeff Koons: When the opportunity to work with Louis Vuitton came about, I thought, This is the perfect company: It has tremendous resources, it understands aesthetics, and it's used to communicating to people through materialism.
As in, people who buy purses are materialistic?
When I say that, I mean through materials—being able to adjust the textures of leather or to enhance color and dyes through different coloring techniques.
Playing with surfaces has been a preoccupation in your art for years.
What art is, for me, is the possibility that when someone views something, they're able to pick up on the essence of their own potential: It's a vehicle—something that stimulates their own excitement.
In your mind, is there a creative difference between making a mass-market purse for Louis Vuitton and a $5 million sculpture?
It's not like I collaborate with people where there's differences, or tension, or the possibility of an outcome that's different from what I intended. I try to choose collaborations where we both really believe in a commitment to the viewer—where you can both communicate that what you really care about is them.