Bulgarian poet Konstantin Pavlov dies at 75
Article Launched: 09/29/2008 09:17:26 AM PDT
SOFIA, Bulgaria—Poet and screenwriter Konstantin Pavlov, who became one of Bulgaria's most prominent intellectuals with his rare defiance of the country's communist regime, has died, a filmmakers union said. He was 75.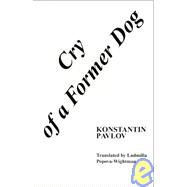 Pavlov died Sunday after a long illness, the Union of Bulgarian Film Makers announced.
He was among the few Bulgarian intellectuals who dared to assert their professional independence during the 1945-89 communist regime. Pavlov gained popularity despite censors imposing a decade-long publishing ban against him in 1966, with Bulgarians clandestinely copying and reading his poems.
His poems have been translated into many European languages and he has been recognized with a number of national awards for poetry and literature.
Some of his most popular volumes of poetry are "Sweet Agony" (1991), "The Murder of the Sleeping Man" (1992) and "A Long Time Ago…" (1998).
In 1980, he was granted the Grand Prix at the Karlovy Vary film festival for his screenplay of the film "Illusion".
Pavlov was born on April 2, 1933, in a small village near the capital, Sofia.
He is survived by his wife Maria and his daughter Donka. The funeral will be held Tuesday in Sofia.