Ken Russell, Oscar-Nominated Director of Tommy and Women in Love, Dies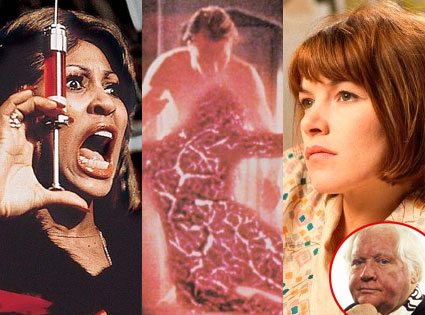 Columbia Pictures; Metro-Goldwyn-Mayer Studios Inc; Warner Bros; Getty Images
Ken Russell, the man who brought a certain pinball wizard to the big screen, has passed away. He was 84.
The British director, a wizard in his own right behind the camera, died peacefully in his sleep on Sunday following a series of strokes.
Born in 1927, Russell's early career was rooted in television before he made the transition to movies in the mid-1960s. His best-known work during that time was the 1969 film Women in Love.
While the adaptation of the D.H. Lawrence novel earned its star, Glenda Jackson, a Best Actress Oscar as well as a Best Director nomination for Russell, the movie is probably best remembered for a nude wrestling scene involving Alan Bates and Oliver Reed.
But that was nothing compared to the controversy that stemmed from Russell's 1971 film The Devils. With subject matter involving everything from exorcisms to orgies, the movie found itself coming face-to-face with censors and was banned from playing in many theaters.