MIT Predicted in 1972 That Society Will Collapse This Century. New Research Shows We're on Schedule.
A 1972 MIT study predicted that rapid economic growth would lead to societal collapse in the mid 21st century. A new paper shows we're unfortunately right on schedule.
By Nafeez Ahmed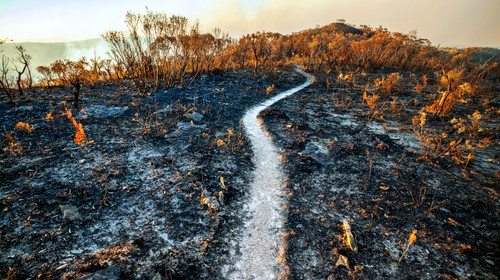 A remarkable new study by a director at one of the largest accounting firms in the world has found that a famous, decades-old warning from MIT about the risk of industrial civilization collapsing appears to be accurate based on new empirical data.
As the world looks forward to a rebound in economic growth following the devastation wrought by the pandemic, the research raises urgent questions about the risks of attempting to simply return to the pre-pandemic 'normal.'
In 1972, a team of MIT scientists got together to study the risks of civilizational collapse. Their system dynamics model published by the Club of Rome identified impending 'limits to growth' (LtG) that meant industrial civilization was on track to collapse sometime within the 21st century, due to overexploitation of planetary resources.
The controversial MIT analysis generated heated debate, and was widely derided at the time by pundits who misrepresented its findings and methods. But the analysis has now received stunning vindication from a study written by a senior director at professional services giant KPMG, one of the 'Big Four' accounting firms as measured by global revenue.