Can Art Keep You Out of Jail? Rikers Inmates and Alumni Exhibit Paintings
by Glyn Vincent
Few inmates at Rikers Island jail could identify a Picasso or Matisse painting if it was hung in their cell. But the dozen or so young men who are lucky enough to attend Elizabeth Josephson's art class at the jail can not only identify the masters, many of them do inspired interpretations of their favorite painters' art, whether it be the work of Marsden Hartley, David Hockney, Jean-Michel Basquiat or Takashi Murakami.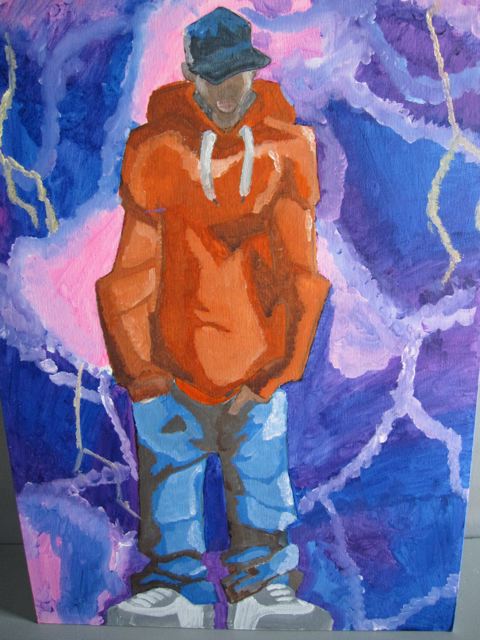 "I teach them art history," says Josephson, who curated "Turnstile I," an exhibition of Rikers inmate art that opens this Thursday, August 6th at the FiveMyles gallery in Crown Heights, Brooklyn. "It's important that they know who these people are. It teaches them about the real art world and it gives them alternative role models to look up to."
The show is the first of three exhibits, by or about Rikers inmates, to be shown at FiveMyles in the next year to raise awareness and support for an after-prison arts program that Josephson is planning to open in Crown Heights. "These are talented young men who need someplace to go to develop their skills, discipline and self esteem when they get out of jail," she told me.