from BUZZFEED
Alienated, Alone And Angry: What The Digital Revolution Really Did To Us
We were promised community, civics, and convenience. Instead, we found ourselves dislocated, distrustful, and disengaged.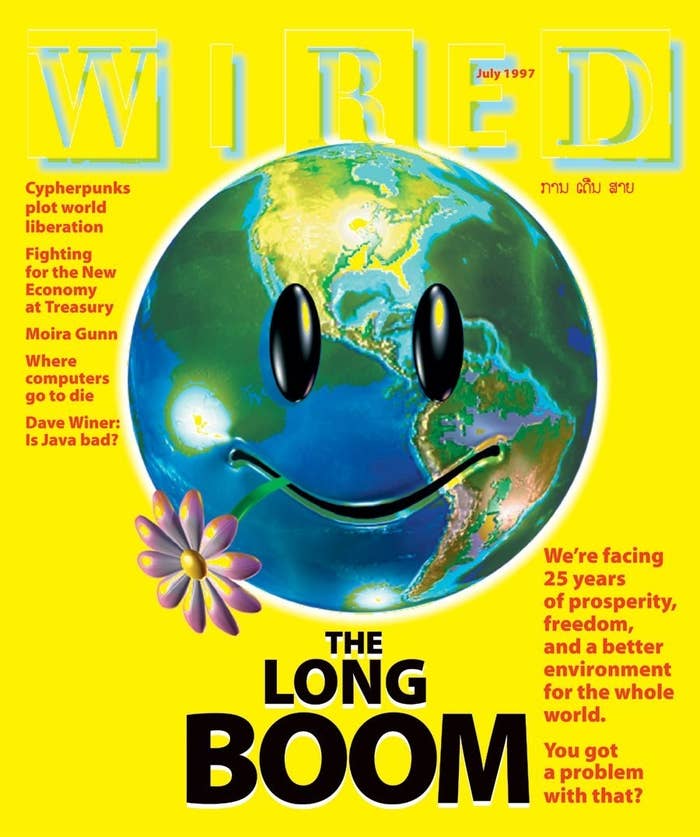 In April 1997, Wired magazine published a feature with the grand and regrettable title "Birth of a Digital Nation." It was a good time to make sweeping, sunny pronouncements about the future of the United States and technology. The US stood alone astride the globe. Its stock market was booming. Microsoft was about to become the world's most valuable company, a first for a tech firm. A computer built by IBM was about to beat the world chess champion at his own game.
And yet, the journalist Jon Katz argued, the country was on the verge of something even greater than prosperity and progress — something that would change the course of world history. Led by the Digital Nation, "a new social class" of "young, educated, affluent" urbanites whose "business, social and cultural lives increasingly revolve around" the internet, a revolution was at hand, which would produce unprecedented levels of civic engagement and freedom.
The tools of this revolution were facts, with which the Digital Nation was obsessed, and with which they would destroy — or at least neuter — partisan politics, which were boring and suspicious.
"I saw … the formation of a new postpolitical philosophy," Katz wrote. "This nascent ideology, fuzzy and difficult to define, suggests a blend of some of the best values rescued from the tired old dogmas — the humanism of liberalism, the economic opportunity of conservatism, plus a strong sense of personal responsibility and a passion for freedom."
Comparing the coming changes to the Enlightenment, Katz lauded an "interactivity" that "could bring a new kind of community, new ways of holding political conversations" — "a media and political culture in which people could amass factual material, voice their perspectives, confront other points of view, and discuss issues in a rational way." Such a sensible, iterative American public life contained, Katz wrote, "the … tantalizing … possibility that technology could fuse with politics to create a more civil society."
Such arguments, that a rational tech vanguard would spark an emancipatory cycle of national participation, were common at the time….