Obituary Note: Michael Stern Hart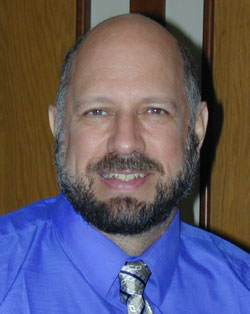 Michael Stern Hart, founder and head of Project Gutenberg and considered by many to have invented the e-book, died on Tuesday. He was 64.
According to Dr. Gregory B. Newby, Hart told this story of how he had the idea for e-books. "He had been granted access to significant computing power at the University of Illinois at Urbana-Champaign. On July 4, 1971, after being inspired by a free printed copy of the U.S. Declaration of Independence, he decided to type the text into a computer, and to transmit it to other users on the computer network." E voila!
Newby added: "Hart was an ardent technologist and futurist. A lifetime tinkerer, he acquired hands-on expertise with the technologies of the day: radio, hi-fi stereo, video equipment, and of course computers. He constantly looked into the future, to anticipate technological advances. One of his favorite speculations was that someday, everyone would be able to have their own copy of the Project Gutenberg collection or whatever subset desired. This vision came true, thanks to the advent of large inexpensive computer disk drives, and to the ubiquity of portable mobile devices, such as cell phones."