Making the most of Bauhaus minimalism
New Berlin retrospective for movement banned by Nazis and now reflected at Ikea
by Kate Connolly in Berlin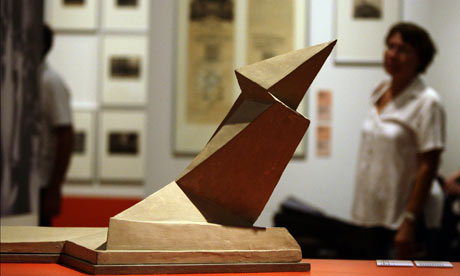 It started as a controversial experiment in the social effects of art and design, producing ideas that were often considered impractical, uncomfortable and costly. But 90 years after its conception by radical and combative designers the Bauhaus movement is nowadays credited with having had the biggest influence of any movement on modern, minimalist style.
Many proponents of the decidedly non-conformist movement, which was founded in 1919 by the architect Walter Gropius, argue that, like it or loathe it, the Bauhaus' most powerful modern-day legacy is the Swedish flat-pack furniture store Ikea. "Mass-market design like Ikea's would be inconceivable today without the Bauhaus," said the newly-appointed director of the Bauhaus foundation, Philipp Oswalt, in an interview ahead of the anniversary celebrations. Events taking place across Germany include dance and theatre productions, architectural tours, readings and workshops.
The movement is still very much in existence but nowadays it largely concentrates on urban planning rather than household objects. Gone too are the movement's utopian ideas about establishing a conflict-free world. "Today we have relinquished the naive hopes and realise that utopias are not enough," Oswalt said. The Berlin exhibition charts the movement's progress through its 14-year existence, from the Weimar school, which was founded in 1919 to the Dessau school and finally to the Berlin school, led by architect Mies van der Rohe, that was closed by the Nazis in 1933. While some say the Nazi ban led to the movement's break-up, the very fact that many of its members fled to all corners of the world such as China, America and Israel allowed the Bauhaus influence to spread much more effectively than it might have done had its focus remained in Germany.