Alex Pettyfer Just Got Offered Two Movies, Won't Confirm That 'I Am Number Four' Is One Of Them
Posted 3/22/10 3:30 pm ET by Adam Rosenberg in News
All signs are pointing to Alex Pettyfer having a great year. You'll see him — sort of — this summer in "Beastly," a modern-day retelling of "Beauty and the Beast." I say "sort of" because Pettyfer has the film's "beast" role, which means he's probably going to be fairly unrecognizable.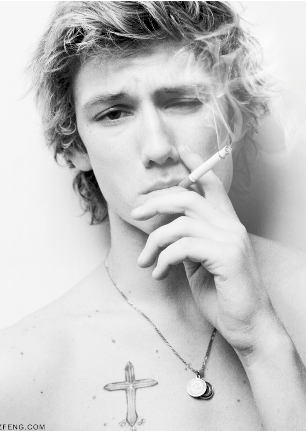 We'll be seeing more of him soon enough though; some big things are happening for the young actor, as he told MTV's Larry Carroll last week at ShoWest.
"I can't really say at the moment, but I've got two movies that I think I just got offered today. So I might shoot them back-to-back," he said. "But I'm not gonna say anything, I'm just going to keep my fingers crossed."
FilmDrunk, some of my favorite movie guys on the web, reported last week that Pettyfer is in negotiations to star in "I Am Number Four," an adaptation of the young adult sci-fi novel co-written by James Frey. So of course Larry had to ask Pettyfer to confirmed. And… he waffled.
"You don't wanna jinx it. Don't jinx it," Vanessa Hudgens, his "Beastly" co-star, whispered beside him. A bit more waffling followed. "Don't jinx it," she said in a lilting, sing-song voice.